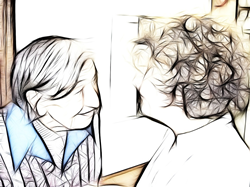 FORT LAUDERDALE, Fla. (PRWEB) January 21, 2019
One of the most popular actors from the "Matrix" series and many other films and television series, Laurence Fishburne, also lends his talents as host of the educational series, "Information Matrix". The program seeks to shine a light on some of the most important issues facing modern society today. One of the upcoming episodes focuses on at-home caregivers, a central issue facing the aging baby-boomer population today.
Long-Term Care Issues
As the baby-boomer generation ages, there is an unprecedented number of people hitting their elderly years. This means that they are developing a number of different chronic medical problems. With this in mind, many of these issues require in-home care. Many children would like to repay their parents by taking care of them as they age. Unfortunately, some of these problems require the attention of a medical professional. Because these problems could last years, if not decades, many families are struggling with how they are going to pay for all of these medical costs. This is one of the central issues facing at-home caregivers. When do they need to ask for the assistance of a medical professional? When this is needed, how are they going to pay for these costs? All of this, and more, is covered on this episode of "Information Matrix."
Recognized for Supreme Quality
"Information Matrix" is a series that focuses on major issues facing modern society. Every episode is carefully reviewed to make sure that quality standards are met prior to its dissemination for national broadcast. The series has received numerous awards and accolades that recognize its superior programming.