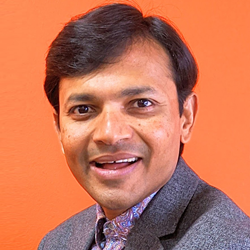 We represent many senior IT executives and an international clientele, so effective 24/7 support is critical to our business
AUSTIN, Texas (PRWEB) September 22, 2021
Lavish Real Estate today announced its partnership with Side, the only real estate technology company that exclusively partners with high-performing agents, teams, and independent brokerages to transform them into market-leading boutique brands and businesses. The alliance will ensure that Lavish Real Estate, a firm that provides luxury buyers with superior service, is powered by the most advanced platform in the industry.
Parag "Paul" Ratanpara leads Lavish Real Estate. Ratanpara launched his real estate career in 2018, using his MBA and sales and marketing experience as a foundation. He is an innovative professional always striving to elevate the buying and selling experience. Ratanpara has a genuine appreciation for the endless opportunities real estate investment offers and is especially adept at helping foreign buyers seeking land and luxury properties.
Lavish Real Estate focuses on clients buying and selling luxury homes and land in the Austin-Round Rock metropolitan statistical area, with a focus on Cedar Park, Round Rock, Leander, and Georgetown. Its clients include technology executives, foreign buyers, and investors. Lavish Real Estate's local agents know the best Austin neighborhoods, preferred school districts, shopping, and event venues. Their expertise ensures that buyers and sellers have an informed, local perspective.
Partnering with Side will ensure Lavish Real Estate remains on the cutting edge of the evolving real estate market while continuing to deliver premium services to its clients. Side works behind the scenes, supporting Lavish Real Estate with a one-of-a-kind brokerage platform that includes proprietary technology, transaction management, branding and marketing services, public relations, legal support, lead generation, vendor management, infrastructure solutions, and more. Additionally, Lavish Real Estate will join an exclusive group of Side partners, tapping into an expansive network from coast to coast.
"We represent many senior IT executives and an international clientele, so effective 24/7 support is critical to our business," said Ratanpara. "Tech leaders expect a level of sophistication and fluency with current tech tools. Our partnership with Side means we have access to world-class marketing, technology, administrative, and legal services. Our local clients expect it, and our international buyers benefit from the increased efficiency."
Side is led by experienced industry professionals and world-class engineers who develop technology designed to improve agent productivity and enhance the client experience. Based on its belief that homeownership is a fundamental human right, Side is on a mission to improve the public good by providing top-performing real estate agents, teams, and indie brokerages with the best system, support, service, experience, and results.
About Lavish Real Estate
Lavish Real Estate serves luxury buyers, sellers, and investors in Austin, Texas, and the surrounding communities. Whether clients are buying, selling, or purchasing a vacant lot to build their dream home from the ground up, Lavish Real Estate combines market knowledge and innovation to deliver service far beyond the usual expectations. Its agents help people profit from the thriving Austin real estate market, providing them with steadfast support and an uncompromising quality of care. For more information, visit http://www.lavishtexas.com.
About Side
Side transforms high-performing agents, teams, and independent brokerages into successful businesses and boutique brands that are 100% agent-owned. Side exclusively partners with the best agents, empowering them with proprietary technology and a premier support team so they can be more productive, grow their business, and focus on serving their clients. Side is headquartered in San Francisco. For more information, visit http://www.sideinc.com.