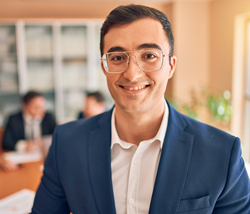 To move forward, firms should first consider how much eDiscovery should be outsourced, and what investments in technology are required to handle the rest.
HOBOKEN, N.J. (PRWEB) September 03, 2020
Messaging Architects, an eMazzanti Technologies Company and eDiscovery solution provider, discusses law firm eDiscovery technology adoption in a new article on the Messaging Architects website.
The informative article first examines the growing complexity of data file types and sources and factors such as increasing litigation and the exponential growth of data. The author then recommends a proactive approach for law firms, citing key features and benefits of eDiscovery technology.
"To move forward, firms should first consider how much eDiscovery should be outsourced, and what investments in technology are required to handle the rest," stated Greg Smith, Vice President of Services Delivery at Messaging Architects.
Below are a few excerpts from the article, "Law Firm eDiscovery Technology Adoption Accelerates."
"Despite a perception that attorneys remain slow to adopt technology, law firms increasingly embrace eDiscovery solutions. Overcoming, their fear of change and confusion amid numerous options, they are moving forward with eDiscovery technology at an accelerated pace, partly propelled by the current crisis."
eDiscovery Complexity Increasing
"With the current crisis, nearly all of today's workers use mobile devices to conduct business. They check email on their smartphones, handle sales meetings from a laptop or carry out business conversations through messaging. Any of this information may prove relevant in the case of litigation."
A Proactive Approach
"Small and mid-sized law firms must implement eDiscovery solutions to stay relevant in the industry, attract talent, and meet client needs. Technology partners who provide on-demand access to a selection of review, processing, and analytics tools at predictable prices that firms can afford, stand to gain a big share of that business."
eDiscovery Technology Benefits
"Modern archiving and eDiscovery solutions enable firms to connect to all their unstructured data locations, identify relevant data, and maintain an up-to-date index of information before any data is requested. Due to benefits that include significant cost savings, the availability of expert and trained resources, and excellent customer service, industry observers expect the demand for eDiscovery services to increase."
eDiscovery Technology Expertise
Law firms gain visibility into data, reduce the data sets to present to attorneys, and accelerate early case assessment with Messaging Architects' premier eDiscovery tools. They evaluate much sooner the costs of settling a case versus the cost of discovery than with other solutions.
Experienced, accountable consultants and project managers deliver the right resources, in the right place, at the right time for matters of any size or locale. In addition, the Messaging Architects team brings deep industry experience with financial services, insurance, life sciences, energy, high-tech verticals, and consumer-based companies.
Have you read?
How to Make Your IT Effective in the New Normal
How to Solve COVID-19 Record Retention Issues
About Messaging Architects
Messaging Architects specializes in effectively managing and securing an organization's most precious asset, its information. With over 20 years of information management and technology consulting experience, the Messaging Architects team has provided corporations, educational intuitions, health care facilities and nonprofits with methodologies, procedures and technology to keep their data organized, compliant and secure.
About eMazzanti Technologies
eMazzanti's team of trained, certified IT experts rapidly deliver increased revenue growth, data security and productivity for clients ranging from law firms to high-end global retailers, expertly providing advanced retail and payment technology, digital marketing services, cloud and mobile solutions, multi-site implementations, 24×7 outsourced network management, remote monitoring and support.
eMazzanti has made the Inc. 5000 list 9X, including eight consecutive years, is a 4X Microsoft Partner of the Year, the #1 ranked NYC area MSP, NJ Business of the Year and 5X WatchGuard Partner of the Year! Contact: 1-866-362-9926, info@emazzanti.net or http://www.emazzanti.net Twitter: @emazzanti Facebook: Facebook.com/emazzantitechnologies.