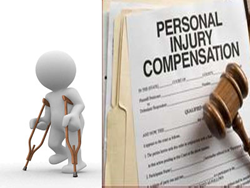 we fund cases other companies won't..." - Daniel Costanzo
New York, NY (PRWEB) July 03, 2014
This company plans to provide over a quarter of a billion dollars of lawsuit settlement loans before the end of 2014. Direct Legal Funding is a full service, national legal funding company that services the needs of attorneys and their clients. Our Lawsuit Funding Program advances the plaintiffs of personal injury lawsuits needed capital while they are waiting for their cases to settle. We understand the situations that the plaintiff and client are in while negotiating a settlement with the defending insurance company.
Obtaining a lawsuit loan can help reduce the stress of the plaintiff during the litigation process. There is almost nothing more stressful than not knowing how one is going to pay their bills. Direct Legal Funding provides plaintiffs with a pending lawsuit the cash needed today so that they can allow their attorney the needed time to negotiate for a larger and fairer settlement.
Fast and Professional Service at the Lowest Rates
Direct Legal Funding understands that there are many companies that would like the business. For this reason we pride ourselves on our fast and professional service. We provide 24 hour lawsuit funding. After contacting our firm, generally clients will receive lawsuit cash advance within 24 hours. DLF and Lawsuit Cash Advance Now are always there for our clients, 24 hours a day 7 days a week. DLF and Lawsuit Cash Advance Now know clients are calling our company because they need a lawsuit loan today. DLF and Lawsuit Cash Advance Now will stop at nothing to make sure clients get it. These companies also provide the lowest rates in the industry. Depending on the quality of the case these companies provide lawsuit loans for as little as 2%.
The best thing about DLFs' Lawsuit Funding Program is that DLF and Lawsuit Cash Advance Now offer lawsuit loan s to our clients at no risk. Our legal funding is non-recourse meaning that if clients don't win a settlement they will owe nothing.
With an underwriting staff with over 15 years experience, Direct Legal Funding is able to understand and feel very comfortable in providing lawsuit loans on cases that other companies simply cannot. DLFs' broad legal background allows it to fund cases from the simple Slip & Fall Accident to the more complex commercial litigation cases. Whether people are involved in a car accident lawsuit or have a legal malpractice claim, Direct Legal Funding can help...
Direct Legal Funding provides larger lawsuit loans than other companies. The amount of money is never the issue. DLF and Lawsuit Cash Advance provide lawsuit funding on the merit of the case. DLFs' lawsuit settlement loans generally range from $500 to $5,000,000. DLF and Lawsuit Cash Advance are the leader in the lawsuit cash advance industry. Call 1 (866) 941-5588
Works Cited:
http://www.business-women.net/wordpress/auto-insurance/lawsuit-loans-lawsuit-funding-settlement-funding-from-directlegalfunding-com-are-the-greatest-suit-cash-advances-accessible-with-all-the-lowest-rates-inside-usa-guaranteed.html