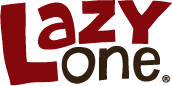 "Different cultures across the globe celebrate their own variations of Christmas. The public fondness for this holiday makes it all the more important (and fun) to teach kids about other Christmas traditions they are unfamiliar with."
NORTH LOGAN, Utah (PRWEB) September 29, 2020
Lazy One has announced the release of their newest guide: International Christmas Traditions And Their Origins.
According to Lazy One "Different cultures across the globe celebrate their own variations of Christmas. The public fondness for this holiday makes it all the more important (and fun) to teach kids about other Christmas traditions they are unfamiliar with."
The guide provides interesting facts on how different cultures celebrate Christmas. For example in Mexico, Christmas is celebrated from December to January 6th with various traditional activities during that time.
Sourced from multiple educational sources such as The Guardian and The Canadian Encyclopedia, the guide highlights international Christmas traditions and their origins.
To learn more about International Christmas Traditions, visit Lazy One here.
About Lazy One:
At LazyOne, we design fresh, funny, fashionable sleepwear and bedtime-related accessories for the entire family! In addition to traditional pajama sets, we offer original styles such as Women's Tank & Short sets, Family Matching pajamas, and the ever-popular Flapjacks—our modern take on the classic long john. All of our products are top-notch quality, with bright, fun patterns, lovable characters, and clever sayings to make you smile. And we don't stop with jammies—we've got blankets, slippers, socks, books and more! When it comes to comfort, LazyOne has the chic and unique products every (lazy) one needs!