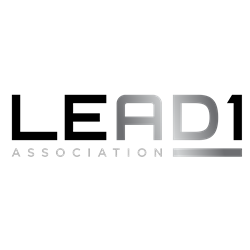 "As they say, adversity is the mother of all invention," said Tom McMillen, President and CEO of LEAD1. "We believe that our virtual offerings will provide timely information and resources to our athletics directors and their communities."
WASHINGTON (PRWEB) April 09, 2020
The LEAD1 Association ("LEAD1"), which represents the athletics directors of the 130-member schools of the Football Bowl Subdivision ("FBS"), today announced a series of virtual webinar events that will present a platform for college athletics departments across the U.S. to operate more effectively and efficiently and to share important information as they deal with the COVID-19 pandemic. The virtual webinar events include a "Webinar Forum Series," weekly "Athletic Director Town Hall Meetings," and "Virtual Happy Hours."
The Webinar Forum Series will convene LEAD1 member athletics directors, subject matter experts and other college athletics leaders to discuss and prepare for an uncertain future due to the COVID-19 pandemic. The Athletic Director Town Hall Meetings, limited to only LEAD1 athletics directors and key staff, will provide a platform for free-flowing discussion among LEAD1 members to focus on how athletics departments can continue to take care of their student-athletes and collaborate during this difficult time. Similarly, the Virtual Happy Hours will serve as a meeting place for small groups of LEAD1 athletics directors to socialize, share their concerns and remain connected as a substitute for the events that have been canceled due to the COVID-19 pandemic.
In addition to these virtual offerings, LEAD1 will continue to distribute a "LEAD1 COVID 19 Report," an almost daily newsletter catered to its member athletics departments highlighting pertinent information such as medical issues and federal and state assistance programs during this turbulent time.
"As they say, adversity is the mother of all invention," said Tom McMillen, President and CEO of LEAD1. "We believe that our virtual offerings will provide timely information and resources to our athletics directors and their communities. LEAD1 will continue to work diligently despite the obstacles and we are excited about the prospects for the future."
For more information regarding LEAD1's virtual offerings, please contact Hannah Dewey (hannah@lead1a.com).
About the LEAD1 Association: LEAD1 represents the athletics directors of the 130 member universities of the Football Bowl Subdivision (FBS). Key to the LEAD1 mission are influencing how the rules of college sports are enacted and implemented, advocating for the future of college athletics, and providing various services to our member schools. For more information, please visit http://www.LEAD1Association.com.