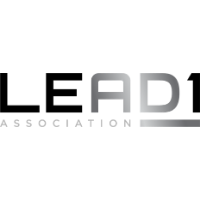 "I am proud of our accomplishments from the past year," said LEAD1 President & CEO Tom McMillen. "Despite the many challenges that COVID-19 has presented our association and country, we will continue to serve the college sports community in the coming weeks and months ahead."
WASHINGTON (PRWEB) September 24, 2020
The LEAD1 Association ("LEAD1"), which represents the athletics directors of the 130-member schools of the Football Bowl Subdivision ("FBS"), on Wednesday, hosted its virtual annual fall member meeting with approximately 120 of its member athletic directors in attendance. Of course, this year's meeting was virtual because of the COVID-19 pandemic.
During the meeting, LEAD1 President & CEO, Tom McMillen, and Board Chairman, Dan Radakovich, the Director of Athletics at Clemson University, updated the membership on various policy and member service initiatives.
Of note, McMillen and Radakovich underscored LEAD1's focus on shaping the rules of college sports by working within the NCAA legislative process. LEAD1, for example, among many other policy actions, has provided several written comments to the NCAA on key legislative proposals including possible name, image, and likeness (NIL), and one-time transfer rule changes. In this vein, LEAD1's NIL working group co-chair, Mike Hill, the Director of Athletics at the University of North Carolina at Charlotte, also briefed the membership on LEAD1's process for submitting such comments.
As there has been significant action at the federal level regarding college sports, U.S. Senator Ron Wyden (D-OR) informed the membership on some of the details of a new college athletes bill of rights proposal that was recently introduced along with a group of his colleagues including notable Senators, Cory Booker (D-NJ), Richard Blumenthal (D-CT), Chris Murphy (D-CT), and Kamala Harris (D-CA).
LEAD1 athletic director, Sean Frazier, the Associate Vice President and Director of Athletics at Northern Illinois University, and Dr. China Jude, the Senior Associate AD and SWA at the University of Wyoming, who are co-chairing LEAD1's recently established working group on diversity, equity, and inclusion also outlined the working group's charge and timeline to release its recommendations (with an aim towards shaping college sports policies).
Ron Wellman, who served as Wake Forest University's Athletic Director for 27 years, received the Homer Rice Award, presented annually to an FBS athletic director who has made significant contributions to college sports.
Other meeting discussions included an update from NCAA President Mark Emmert on issues including federal NIL legislation and the NCAA's COVID-19 response.
"In a year of challenges for the industry of college sports and the country, LEAD1 has helped its member athletic directors and their universities through continued education and dialogue on the issues confronting college sports," said Radakovich. "We look forward to continued conversations with the NCAA, U.S. Congress, and our student-athlete constituents as we move ahead promoting the great benefits of education combined with athletics."
"I am proud of our accomplishments from the past year," said McMillen. "Despite the many challenges that COVID-19 has presented our association and country, we will continue to serve the college sports community in the coming weeks and months ahead."
About the LEAD1 Association: LEAD1 represents the athletics directors of the 130 member universities of the Football Bowl Subdivision (FBS). Key to the LEAD1 mission are influencing how the rules of college sports are enacted and implemented, advocating for the future of college athletics, and providing various services to our member schools. For more information, please visit http://www.LEAD1Association.com.