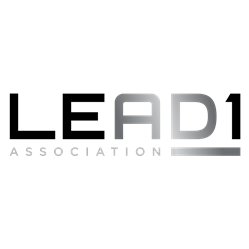 "This is a very noble and important cause," said Tom McMillen, President and CEO of LEAD1. "We [at LEAD1] have had tremendous success with other working groups on key issues in college sports; it is amazing what can be addressed when people come together in such collaborative ways."
WASHINGTON (PRWEB) August 25, 2020
The LEAD1 Association ("LEAD1"), which represents the athletics directors of the 130-member schools of the Football Bowl Subdivision ("FBS"), today appointed a working group to examine issues related to diversity, equity, and inclusion in college sports.
The group, co-chaired by Sean Frazier, the Associate Vice President and Director of Athletics at Northern Illinois University, and Dr. China Jude, the Senior Associate AD and SWA at the University of Wyoming, will explore initiatives to strengthen senior leadership pipelines, expand professional development opportunities, influence legislation that supports underrepresented populations and recommend strategies of accountability. The working group will be divided into the following five subcommittees: (1) Hiring, Retention, and Advancement; (2) Training, Education, and Mentorships; (3) Strategic Initiatives; (4) Political Initiatives; and (5) Cultural Initiatives.
"This is a very noble and important cause," said Tom McMillen, President and CEO of LEAD1. "We [at LEAD1] have had tremendous success with other working groups on key issues in college sports; it is amazing what can be addressed when people come together in such collaborative ways."
"As we watch the racial divide continue to grow in our country, the need for bold leadership, action-oriented initiatives and focused inclusivity is a must have for all of our institutions moving forward," said Frazier. "I am excited and humbled to be involved with this highly important LEAD1 project and with the many scholar practitioners that have been assembled to do this work. This truly is a watershed moment and it is extremely important for all of us to lead from the seat that we are in."
"There is a 1965 song by the Impressions titled 'People Get Ready,'" said Jude. "When the world reacted to the senseless death of George Floyd, communities started moving. People are getting ready, but we need the resources to create a solid foundation that will remain indefinitely. It is an honor that Tom McMillen entrusted Sean Frazier and me to lead this group of scholars and practitioners in this long-awaited LEAD1 project. I am excited about the future of this industry."
The working group will aim to finalize its recommendations by the end of the year, with an eye toward shaping potential NCAA legislation.
LEAD1 Diversity, Equity, and Inclusion Working Group

Sean T. Frazier (Co-Chair), Northern Illinois University, Associate Vice President/Director of Athletics
China Jude (Co-Chair), University of Wyoming, Senior Associate AD and SWA
Amanda Ekabutr, University of Massachusetts, Director of Student-Athlete Development
Angie Torain, University of Notre Dame, Senior Association AD, Compliance, Legal & Risk Mgmt.
Brandi Stuart, UCF, Executive Associate AD, SAWD
Brandon Bradley, Brigham Young University, Academic Advisor
Broderick Binns, University of Iowa, Executive Director of Diversity, Equality & Inclusion
Daniel Garcia, UTEP, Associate AD/Business, Finance & Facilities
Dr. Charles Small, Iowa State University, Senior Associate AD
Eddie Nuñez, University of New Mexico, Director of Athletics
Fumi Kimura, University of Pittsburgh, Associate AD for Culture, Diversity, and Engagement
Jerlando Jackson, University of Wisconsin, Professor
Joe Karlgaard, Rice University, Director of Athletics
Katie Schilling, Kent State University, Associate Director for Student-Athlete Development
Kelcey Roegiers, Georgia State University, Senior Associate AD -- SWA/Chief Diversity Officer
Kevin White, Northwestern University, Deputy Director of Athletics (Chief Financial Officer)
Kristen Brown, Texas A&M University, Deputy AD, Student-Athlete Experience
Marlon Dechausay, University of Memphis, Associate AD for Student-Athlete Welfare
Marquita Armstead, University of South Florida, Senior Associate AD/SWA
Monique Holland, Auburn University, Senior Associate AD -- Student-Athlete Experience
Natasha Oakes, University of North Texas, Senior Associate AD, Compliance
Ragean Hill, UNC Charlotte, Executive Associate Athletic Director
Randale L. Richmond, Old Dominion University, Senior Associate AD -- Compliance & SA Welfare
Renae Myles Payne, University of Miami, Senior Associate AD/Administration
Ted White, University of Virginia, Deputy Athletics Director
Terry Prentice, University of Kansas, Chief Diversity & Inclusion Officer/Associate AD
Tiffini Grimes, University of Alabama, Deputy AD/SWA/Chief Diversity Officer
Tracy Shoemake, Texas State University, Executive Senior Associate AD -- Internal Ops/SWA
Troy Austin, Duke University, Senior Associate AD/Internal Affairs
Wendy Smooth, Ohio State University, Professor
For more information about the working group, please contact Hannah Dewey (hannah@lead1a.com).
About the LEAD1 Association: LEAD1 represents the athletics directors of the 130 member universities of the Football Bowl Subdivision (FBS). Key to the LEAD1 mission are influencing how the rules of college sports are enacted and implemented, advocating for the future of college athletics, and providing various services to our member schools. For more information, please visit http://www.LEAD1Association.com.