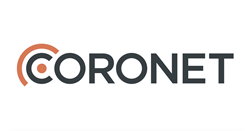 "Through this extension of our channel program, MSPs will now have the ability to offer enterprise-grade security that was purposefully built for smaller companies, and as such, will not be forced to masquerade one of their enterprise technologies as an SMB solution."
TEL AVIV, ISRAEL and NEW YORK, NY (PRWEB) May 21, 2019
Coronet, the leader in security-as-a-service powered by AI and Cloud, today announced the launch of its managed service provider (MSP) program. Through the expansion of its existing channel partner program, Coronet will empower MSPs to more effectively service their small and mid-sized business customers with enterprise-grade protections while benefitting from low cost of operation and recurring revenue. To date, more than 90 percent of all Coronet sales have been generated by partners around the world, which include Lenovo and Dropbox. By adopting Coronet, MSPs can provide security-as-a-service that not only identifies risks, but automatically mitigates them. This minimizes the need for human intervention for both MSP security teams and their customers that use popular, highly vulnerable cloud-apps, such as G-Suite, Dropbox, Slack, Microsoft Office 365, among others.
According to a MarketsAndMarkets report, the global managed security services market is expected to grow to nearly $48 billion in revenue by 2023, as demand by smaller companies for outsourced cybersecurity services increases with the spread of threats and attacks targeting businesses of all sizes. Led by Len Crosson, Coronet's CRO, the MSP program has already secured partnerships with leading MSPs including Optiv, SHI, Chorus Communications, Zog and Redington among others.
"Coronet made comprehensive cybersecurity for SMBs possible by offering a simple, affordable, and fully integrated solution," said Mat Zoglio, CEO of Zog Inc., an MSP with offices in Pennsylvania and Florida. "We are looking forward to expanding our services by delivering enterprise grade cybersecurity for businesses of any size with Coronet."
The benefits to managed service providers include:

Greater margins and ability to service small and medium sized customers because of minimal need for human intervention, due to the product's AI engine that is smart enough to automatically look for and stop information leakage, abnormal activities, malware/ransomware spread, and regulatory violations.
Responsive and proactive customer service via premium technical support, sales and marketing materials, training and sales support.
Quick onboarding process for both MSPs and their customers
Built-in integration to popular SaaS applications such as Dropbox, Office365, Google G-Suite among others, support for any OS on any device, as well as support for popular email services.
Already configured with best practices, including regulatory and cyber-insurance requirements such as PII/PCI/PHI leakage prevention.
"There are more than 100 million small and medium sized businesses worldwide that are becoming accustomed to being under constant threat of cyberattack," said Len Crosson, Coronet's CRO. "With limited resources and budgets, small businesses have begun to turn to MSPs more and more to manage their security. Through this extension of our channel program, MSPs will now have the ability to offer enterprise-grade security that was purposefully built for smaller companies, and as such, will not be forced to masquerade one of their enterprise technologies as an SMB solution. We look forward to helping MSPs grow their small and mid-sized business footprint."
Coronet will benefit MSP end users with:

24/7 monitoring of their business for cyber security threats
Automatically block suspicious and abnormal user behavior
Identify and prevent sensitive data leakage (such as PII, PHI and PCI)
Prevent malware and ransomware spread in cloud applications and email
Ensure that employee and company devices are secured, and connect to safe networks
In 2018, Coronet increased its monthly active user count from 300,000 to 2.5 million, equating to an astounding 733 percent year-over-year growth. Coronet was also recently named a gold winner in the 15th Annual 2019 Info Security Product Guide's Global Excellence Awards® in the Security Products and Solutions for SMBs and SOHO category.
For more information on Coronet's MSP partner program, visit https://www.coro.net/partner-program/. To sign up or request a demo, visit http://www.coro.net and follow us on social media @coronetworks.
About Coronet
Coronet is a world leader in providing organizations of every size with security for their cloud applications, bring-your-own-devices, and communications over public networks. With over 2.5 million users, Coronet's platform uses AI to detect and mitigate threats, eliminating the need for a security team to chase down security events. Provided as a subscription service, with nothing to install on premises, Coronet brings enterprise grade cyber security to organizations of any size, at an affordable price, eliminating the complexity and laborious nature of traditional security platforms.