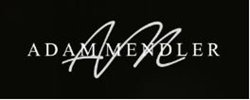 "My goal is to give listeners access to invaluable content from the best network of mentors possible - in thirty minute increments." - Adam Mendler
LOS ANGELES (PRWEB) January 30, 2020
Entrepreneur and CEO of The Veloz Group Adam Mendler announced the launch of THIRTY MINUTE MENTORS: LEADERS TO LISTEN TO, a new business, leadership and personal / professional development podcast consisting of one on one interviews with leading CEOs, founders, athletes, celebrities, influencers and generals / admirals. In each episode, Mendler elicits a wealth of practical, actionable advice from one of America's most accomplished and insightful people on how they made it to the top and how listeners can too.
THIRTY MINUTE MENTORS is available on all major podcasting platforms - iTunes, Spotify, Google, Stitcher and Castbox - and on http://www.thirtyminutementors.com and http://www.adammendler.com/podcast. New episodes will be released weekly on Tuesdays at 7 AM PST. The first three episodes are currently available: interviews with Kayak co-founder Keith Melnick, Deloitte Consulting CEO Dan Helfrich and Hollywood icon Suzanne Somers.
"My goal is to give listeners access to invaluable content from the best network of mentors possible - in thirty minute increments," Mendler said. "This is something I have wanted to do for a long time and I am excited to see it come to life."
About Adam Mendler
Adam Mendler is the Chief Executive Officer of The Veloz Group, where he co-founded and oversees ventures across a wide variety of industries: Beverly Hills Chairs, a leading office furniture e-tailer; Custom Tobacco, a one-of-a-kind cigar customization e-commerce platform; and Veloz Solutions, a technology consulting and software development practice. Adam remains active in each portfolio company, providing strategic guidance and support. Adam regularly provides business thought leadership in Forbes, Inc. and Thrive Global; as a speaker on leadership and management to businesses, universities and non-profit organizations; and as an advisor and board member.