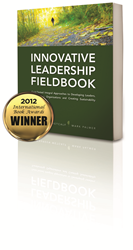 A culture of trust starts with trustworthy leaders
Columbus, Ohio (PRWEB) November 08, 2016
Metcalf & Associates created a suite of online tools designed to support business leaders by building a culture of trust within their organization.
Included in the suite, Metcalf & Associates CEO Maureen Metcalf video presentation on building trust to the 300 top business leaders from companies across industries at the Franklin University Mason Leadership Symposium is included in the suite.
In another element of the online tools, Mike Sayre, a highly experienced and successful C-Level leader (CEO, COO, CFO) in both publicly- and privately-held businesses within the technology and manufacturing industries, provided practical business advice and real world case studies about trusted leadership qualities in an interview on Voice America Radio, an online broadcast radio program. Sayre discussed the importance of earning employee trust to successfully transform organizations and shared important leadership qualities that build an organization's trust in its leaders.
"A culture of trust starts with trustworthy leaders who lead the building of trusting relationship throughout the organization. Strong core values consistently communicated and applied every day reduce organizational noise and allow people at all levels of the organization to make more decisions, both improving and speeding up decision-making time and execution." said Sayre. "Earning trust means giving trust and you have to be intentional about both."
There is an obvious business case for building an environment of trust--you stand to gain engaged employees who will be empowered to make meaningful contributions to the company. This comprehensive suite of tools from Metcalf & Associates give leaders a consistent set of guidelines and behaviors designed to build trust, and give leaders the signs to look for to avoid destroying it. With the right level of desire and the appropriate amount of guidance, organizations can refine the culture within their organization.
To learn more about Sayre's experience as a first-time CEO, his journey toward building a culture of trust and the specific behaviors he promotes to create and sustain trusted leadership, visit his blog series, at "C" level.
Metcalf & Associates, renown for implementing research-based innovative leadership that business leaders need to create market differentiation, was recognized by Insights Success magazine, as one of the most dependable and reliable 50 consulting companies in their issue of 50 Fastest Growing Consultant Companies.
About Metcalf & Associates
Metcalf & Associates, Inc., is a leadership development and executive advisory firm that uses an integrative approach to help leaders and their organizations innovate how they lead and how they operate, helping them thrive in a rapidly changing environment. It develops, tests and implements emerging models that dramatically improve leaders and contribute to organizational success.