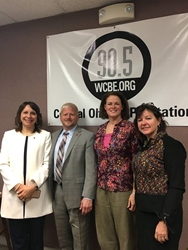 Wellbeing stems from an interactive relationship between various dimensions of wellness.
Columbus, Ohio (PRWEB) April 05, 2017
Mental health costs are on the rise and we see statistics that as much as 40% of the population will be personally impacted by a mental health issue during some point in their lives. Mental health is still a stigma in many environments and if it is, people will continue to suffer in some cases without treatment and impact their health and wellness and their overall productivity as well as their satisfaction of their colleagues and clients.
According to Dr. Jen Brandt, "wellbeing stems from an interactive relationship between various dimensions of wellness. There is no single perfect plan for wellbeing. Rather, there is an entire spectrum of useful strategies and the optimal plan for one person will likely change over time. What "works" on a given day is dependent on a number of variables including environment, individual preferences, personal accountability, available resources, strengths, interests, and life phase."
Maureen Metcalf, as the interview host, leads a discussion to explore the impact of mental health concerns in the general workplace and/or among veterinarians, those involved in the veterinary profession, and veterinary students. It is intended to remove the stigma about seeking help and to equip colleagues, supervisors and leaders with information, ideas and tools of how to address this important topic. We discuss general data on prevalence of mental health issues within the general population, health science professionals and those involved in the veterinary profession and factors that contribute to these issues in society in general and finally recommendations to identify issues and address them.
This show features three renowned experts from The Ohio State University. Rustin M. Moore, DVM, PhD, Diplomate ACVS, the Dean and Ruth Stanton Chair of Veterinary Medicine in the Ohio State University College of Veterinary Medicine (CVM). The College is ranked 5th in the nation and its vision it to create a healthy and sustainable world for animals and people. Second is Bernadette Mazurek Melnyk, PhD, RN, CPNP/PMHNP, FAANP, FNAP, FAAN, VP for Health Promotion, University Chief Wellness Officer, Professor and Dean of the College of Nursing at The Ohio State University, and Professor of pediatrics and psychiatry at OSU's College of Medicine. She's an internationally recognized expert in evidence-based practice, intervention research, child & adolescent mental health, and health & wellness, and is a frequent keynote speaker at national/international conferences on these topics. Third is Dr. Jen Brandt, who is leading the effort to provide veterinary professionals with communication, interpersonal, teamwork, and coping skills essential to quality veterinary care, veterinary career success, personal wellness, and life satisfaction.
This interview is accompanied by a blog post that explores the recommendations in more depth, Building Wellbeing Builds Effective Leaders. In this blog, Dr. Jen Brandt provides a robust wellness framework and exercises to help readers building their personal wellbeing.
Metcalf + Associates also offers a free online resilience assessment to support leaders who want to understand their personal resilience level and improve their wellbeing.
Metcalf + Associates was recognized by Insights Success magazine, as one of the most dependable and reliable 50 consulting companies in their issue of 50 Fastest Growing Consultant Companies.
About Metcalf + Associates
Metcalf + Associates, Inc., is a leadership development and management consulting firm that uses an integrative approach to help leaders and their organizations innovate how they lead and how they operate, helping them thrive in a rapidly changing environment. It develops, tests and implements emerging models that dramatically improve leaders and contribute to organizational success.