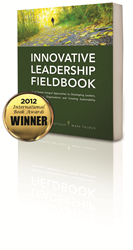 We live in a world where there is not enough money, people and time to fix all problems and pursue all opportunities. If they don't think through taboo topics they can make suboptimal choices.
Columbus, Ohio (PRWEB) June 13, 2017
Maureen Metcalf, as the interview host, leads a discussion with The Fiscal Doctor's CEO, Gary Patterson, who has been writing and presenting on board room black holes and taboos based on his research with National Association of Directors (NACD) and the Conference Board of Canada. Patterson's goal is to help leaders find blind spots before they get blind sided. During this show, they discuss the top five black holes and taboos that emerged during Patterson's research as well as how to leverage this knowledge to improve leadership and board effectiveness the top 5 issues identified in this research. This interview is accompanied by a blog post that explores the recommendations in more depth.
According to Patterson, "Pressed by hard financial realities, leaders say they made it through the recession by hunkering down through the mean times and getting lean. They were forced to cut fat, then muscle, and finally bone." They are so busy delivering the current products and services and focusing on meeting current objectives that they often don't have the capacity to do as thorough an evaluation to identify future risks, as they would prefer. Leaders live in a world where there is not enough money, people and time to fix all problems and pursue all opportunities. If they don't think through the taboo topics, they can make suboptimal choices.
Boards continue to govern in an increasingly complex business environment. Participants at the National Association of Corporate Directors (NACD) Annual Board Leadership Conference (SUCCESS) identified a list of twenty uncomfortable topics that board directors and CEOs sometimes gloss over. All directors should be considering how they are performing against these criteria. Metcalf and Patterson created an updated survey for board members to evaluate board's risk and encourage them to evaluate how they score on this 10-question board health check-up and identify where they might be experiencing their highest risk.
Metcalf & Associates was recognized by Insights Success magazine, as one of the most dependable and reliable 50 consulting companies in a recent issue of 50 Fastest Growing Consultant Companies.
About Metcalf & Associates
Metcalf & Associates works with leaders and organizations to create perpetual innovation, evolution and growth in their leadership and business. They do this by providing innovative leadership development, innovative team/organization culture development, organizational transformation engagements and on-going consulting, coaching and/or follow-up sessions to ensure the sustainability of the transformation.
About The FiscalDoctor®,
The FiscalDoctor®, has helped over 200 companies internationally in service, manufacturing, technology, construction and distribution. It has worked with SMB, the Fortune 500 and methodically helped 2 international companies achieve the coveted INC 500 list of fastest-growing private companies in America. Several companies reached 10 x compounded annual revenue- growth. FiscalDoctor Inc. works with leaders to uncover million-dollar blind-spots, opportunities. and risks to make the best business decisions and dramatically accelerate correct fiscal leadership decisions. This helps leaders gain control of their financial destinies and capitalize on hidden high return opportunities, while limiting their exposure to risk.