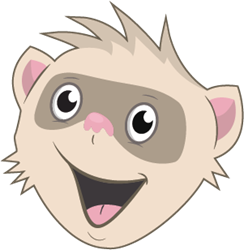 Woodland Hills, CA (PRWEB) February 15, 2016
It's a presidential election year and Political contributions, campaign spending, and super PACs (political action committees) are once again a hot topic. The media frequently mentions the corporations and interest groups that make the largest contributions to each candidate, but with this directory LeadFerret gives an inside look at the executives within these companies. Of course not every employee of a company shares the same political perspectives and opinions of those who pull the stings regarding campaign contributions, but this directory is at the very lease interesting and relevant because of the impending election and debate over campaign spending.
See the full directory at: https://leadferret.com/directory/companies-making-considerable-political-contributions
Campaign contributions and spending is very convoluted, so the purpose of this directly is not to explain the laws surrounding it. However, it is worth noting that, ironically, corporations are actually prohibited from making direct contributions to federal candidates and national political parties. Of course, as with all good law, there are plenty of loopholes. For example, companies can fund advertising even if it targets or promotes a specific candidate, as long as the spending is independent from the candidate and party committees. They may also give to candidates through political action committees (PACs), who in turn use said dollars to support candidates and causes of their choosing.
This directory offers an interesting glimpse into the executives in the companies making the most substantial political contributions, but it has additional value beyond that. These are politically aware, often politically biased, companies. Sometimes cause driven, almost always financially drive, and wiling and able to make what they see as a sound investment in the political system. This type of information could be useful for anyone trying to sell to these companies, partner with these companies, or even join one of these companies.
This directory was built using information found at: http://politicalaccountability.net
About LeadFerret
LeadFerret, Inc offers an online B2B database containing business and social information on 30+ million companies and contacts, that can be accessed through the classic cloud-based data management platform, LeadFerret Enterprise, or the new LeadFerret API. Users can search and view all data for free, and only pay when they want to download records. Every record comes with complete information, including email address, phone number, company information, and much more. Many records now even come with social media links. For more information, go to: http://www.LeadFerret.com
Disclaimer: LeadFerret is in no way affiliated with or partnered with any of the companies listed in this directory, any political parties or candidates, or politicalaccountability.net.