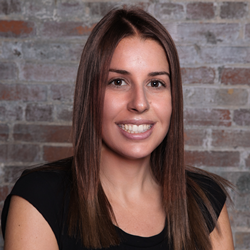 "Anat has been integral to the growth of Kingstar throughout the last decade and we look forward to her continuing that effort in her new expanded role," said Crain. "It is always extra special to recognize leadership when it has been principally grown from within our organization."
TORONTO (PRWEB) February 10, 2021
The management team of leading advertising agency Kingstar Media, led by Founder and President Ed Crain, announced today the promotion of Anat Freed to VP and Managing Director.
Freed, who has been Senior VP, Media joined Kingstar Media in 2003. Prior to that, she was a Retail Analyst at Shell Canada.
With a diversified client portfolio, including health, fitness, housewares, beauty, travel, consumer tech, insurance, and a specialty in DTC brands and B2B services, Freed has become an expert in scaling targeted media plans across multiple offline platforms including TV, Radio and OOH.
As the VP and Managing Director of Kingstar Media, Freed will lead and continue to grow its versatile team of media buyers, planners and campaign managers. She will be charged with expanding and diversifying the company's ROI-driven media buying channels.
Her other responsibilities will include optimizing the agency's reporting platforms and client-facing dashboards and continuing to manage customer service teams and reporting efficiencies.
"Anat has been integral to the growth of Kingstar throughout the last decade and we look forward to her continuing that effort in her new expanded role," said Crain. "It is always extra special to recognize leadership when it has been principally grown from within our organization."
About Kingstar Media
Kingstar Media offers advertisers turnkey media solutions for the Canadian market. Based in Toronto, Canada, Kingstar leverages the power of TV, Radio, Outdoor and Digital platforms to execute performance marketing campaigns and drive measurable results. Whether servicing traditional Direct Response (DRTV) clients or digitally native Direct to Consumer (DTC) brands, Kingstar offers unprecedented value and unparalleled experience. Is your brand ready to conquer Canada? Learn more at http://www.KingstarMedia.com.