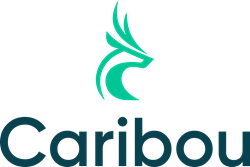 ...We work towards expanding Caribou into a full-fledged digital agency...
WASHINGTON (PRWEB) November 10, 2021
MotoRefi, the leading auto refinance platform, launched an elevated and expanded brand in connection with announcing a change of the company name to Caribou, a new company logo and new product offering. With the rebrand, the company is positioned to be the only auto fintech platform that puts drivers in control of their auto financial lives, using technology to unlock lower rates on their car loans and lower auto insurance payments. The rebrand will support Caribou's broader vision of a new frontier of auto fintech.
The news comes on the heels of Caribou's recent announcement to combine auto financing with insurance. As a part of the new offering, Caribou will work directly with insurance carriers to provide a range of different insurance options to consumers. The two-for-one experience will deliver unprecedented convenience and multiply savings for consumers in a single platform. The company will be announcing specific details on insurance carrier plans in early 2022.
In the last year, Caribou has cemented itself as a leader in the auto fintech space. It has experienced more than 400% revenue growth and a 300% increase in loan volume year-over-year. The company's headcount also grew by more than 150%. This growth also reflects the increased recognition among consumers of the benefits of auto refinancing solutions. To date, Caribou's platform has facilitated the funding of more than $1 billion in refinanced loans, saving customers more than $60 million over their lifetime.
"This is a major milestone for the company and for automotive fintech as the market continues to accelerate, presenting a unique opportunity for the Caribou brand to lead," said Kevin Bennett, CEO of Caribou. "The Caribou name stands for freedom, stability and trust. The rebrand represents an exciting next step as we work towards expanding Caribou into a full-fledged digital agency, where we can provide consumers with flexibility and additional ways to save money on their cars."
To learn more about Caribou, visit: http://www.gocaribou.com
About Caribou
Caribou believes refinancing your auto loan should be a simple, transparent process. Through our partnerships with trusted lenders, like credit unions and community banks, we bring customers great rates and lower monthly payments, ultimately saving customers an average of over $100 per month on their car payments. Caribou, incubated by QED Investors, is backed by Goldman Sachs, Moderne Ventures, Accomplice, Link Ventures, Motley Fool Ventures, CMFG Ventures, FireBolt Ventures, Gaingels, and others.