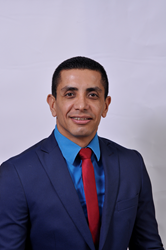 TIJUANA, Baja California (PRWEB) January 22, 2020
Dr. Mario Almanza knows how effective weight loss surgeries like gastric sleeve and gastric lap band can be for reducing food intake, enabling sustainable weight loss and improving patient health in the long-term.
But Dr. Almanza also understands that while bariatric surgery may be a great tool for achieving significant weight loss, it also requires a bit of preparation—both mentally and physically—to maximize its potential, both in terms of getting results in the short-term and ensuring it can provide benefits to your health and happiness down the road.
To optimize your results and create the best opportunity for an easier post-op transition, Dr. Mario Almanza and his team offer a number of helpful pre-op preparation tips, including:
1. Get to know why you eat the way you do. In the weeks and months ahead of weight loss surgery, it's crucial to study what you eat and why you eat the way you do. As Dr. Almanza knows, surgery may change how much you eat at a given meal, but without understanding the reasons you eat (other than hunger)—including common triggers like emotion, habit, stress and boredom—managing how you eat to keep the weight off will largely remain a challenge.
2. Learn new outlets for coping with stress. Stress is often one of the biggest reasons people engage in overeating. Dr. Mario Almanza recommends learning different, non-food-related methods for processing and releasing stress to avoid this trigger, and to begin practicing these methods well before your trip to the operating room.
3. Avoid comparing yourself to others. Everyone's story is different when it comes to overcoming obesity. Dr. Almanza suggests ignoring the noise and recognizing that your story is unique, making comparisons to others unnecessary to your specific situation. Focus on what you can control and do to maximize your opportunity for successful weight loss.
4. Develop and stick to a schedule for eating. Well before your surgery, Dr. Mario Almanza recommends developing a smaller meal schedule and sticking to it. Consuming smaller meals every 3-to-4 hours each day is not only a good habit to get into, but can also help you prepare for any necessary dietary restrictions you'll need to adhere to post operation.
5. Track, measure and repeat. As Dr. Almanza knows, holding yourself accountable requires self-discipline. And the only way to really hold yourself to eating and weight loss goals before and after surgery is to measure your food intake and track your progress consistently. Doing so ensures you stay focused on healthy eating habits and on track toward the body and health you were after in the first place.
About: Dr. Mario Almanza is a weight loss surgeon and bariatric surgery specialist based in Tijuana, Baja California. To date, Dr. Almanza and his staff have successfully completed more than 16,000 weight loss surgeries for patients around the globe.