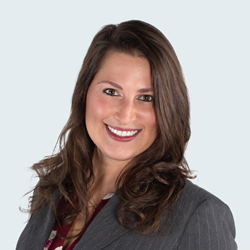 "Her go-getter attitude combined with her experience in public relations and marketing communications, makes her an excellent addition to the Red Banyan team," said Red Banyan Founder and CEO Evan Nierman. "We are thrilled to have Kara on board helping to expand our Colorado presence."
FORT LAUDERDALE, Fla. (PRWEB) February 21, 2023
Red Banyan is delighted to announce it has hired Kara Schmiemann as Strategic Communications Director in its Denver, Colorado office.
In her new role, Schmiemann will be leading strategic communications planning and media campaigns, management and oversight of Red Banyan's diverse client portfolios. She has more than twelve years experience handling strategic, traditional and crisis communications clients in both the public and private sector across many platforms and industries.
Schmiemann's experience includes working on high-profile confidential projects, Chapter 11 reorganizations, rebranding and promotional campaigns and initiatives, as well as a variety of pro-bono client work. She excels at working in fast-paced, high-stakes, make-or-break environments, where she provides a personalized approach and customized strategy to meet clients' individual needs.
"Her go-getter attitude combined with her experience in public relations and marketing communications, makes her an excellent addition to the Red Banyan team," said Red Banyan Founder and CEO Evan Nierman. "We are thrilled to have Kara on board helping to expand our Colorado presence."
Schmiemann earned her bachelor's degree in Public Relations, Advertising, and Communications Arts and Sciences from Pennsylvania State University. She is excited to be part of the Red Banyan team.
"I am thrilled to be working with Red Banyan in its Denver office," Schmiemann said. "It's an honor to be a part of such a diverse group of collaborative, strategic communications experts doing valuable work for their clients."
Since its launch in late 2010, Red Banyan has continued to grow, establishing itself as one of the leading crisis PR agencies in the United States. Red Banyan provides crisis management, litigation support, media relations and other strategic communications services to a variety of national and global clients.
About Red Banyan
Red Banyan is a top crisis management firm focused on solving complex, highly sensitive and mission-critical communications challenges. Specializing in crisis communications corporate public relations, government relations, and legal PR, Red Banyan provides an integrated approach to communications rooted in strategy. Learn more at https://redbanyan.com.