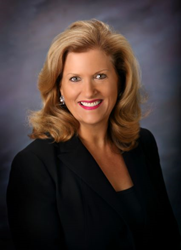 Patient care begins with the patient and care begins with communication.
RICHMOND, Va. (PRWEB) August 24, 2018
LifeWIRE's new addition to its management team brings to the fore the core of its value proposition - patient engagement. Leslie Kelly Hall, widely recognized health technology leader, is bringing 30 years of experience in health systems to the innovative company as its Vice President of Health Systems Integration.
"Patient care begins with the patient and care begins with communication. The bridge that will connect patient to that care is technology. My role in LifeWIRE will ensure that the platform for communicating care enables and empowers both patients and providers for better and informed health decisions," said Kelly Hall.
Prior to joining LifeWIRE, Leslie led strategy, decision, and change management initiatives for clients that advanced the goals and products and policy for Healthwise, a non-profit provider of health education and technology services.
Kelly Hall's executive role at LifeWIRE will further enhance LifeWIRE technology's interoperability and integration of the patient, their data, goals, values and direction in the healthcare system.
"I have known Leslie for years, seeing her as a thought leader and innovator in patient engagement, consumer empowerment, and health technology," said Rosen. "She will be a great asset for LifeWIRE and our clients. We are thrilled to include her on the team."
Idaho's first physician web portal that integrated 56 systems across 7 organizations in 1996 was credited to Kelly Hall. The portal made a significant impact on patients and physicians and on the health care system in the state and earned her recognition as one of Business Week's Top 50 Websmart Companies in 2004.
As a former hospital administrator, she understands that technology fuels patient engagement, enables efficiency, relationships, growth, and empathy in health care organizations. And as consumer/patient advocate, her insights help guide health information technology and policy, enabling patient and provider engagement in a private and secure manner, resulting in better healthcare.
Kelly Hall also recently earned a seat in a committee that will advance interoperability and health information exchange at Healthcare Information and Management Systems Society (HIMSS), a global, non-profit organization focused on better health through information and technology.
Kelly Hall joins Rosen who was previously named to HIMSS's North America Public Policy Committee. With two LifeWIRE executives on HIMMSS strategic committees, LifeWIRE has a great opportunity to share its collective experiences and insight on important industry areas.
About LifeWIRE (http://www.lifewiregroup.com)
LifeWIRE operates throughout North America with offices in Richmond, Virginia and Toronto, Canada. Providing a secure and interactive communication engine and population management tool though the LifeWIRE platform, organizations are able to communicate with individuals under their care anywhere, at any time, through any device. For the individual, it means they can engage when they want, how they want, about what and with whom they want at any time. As valuable as the two–way response is to the organization and the individual, it is the 'non-response as a response' that is also monitored and equally valuable. All LifeWIRE interactions are recorded and validated to FDA audit standards, tracked on a date/time basis, and managed by our clients. Captured data is used for advanced analytics that include customer engagement levels, customer behavior, service and operational levels, performance measurement, and predictive modelling.
For more information, please contact Jocelyn Brodie, Brodie & Co. at (416) 428-7705.