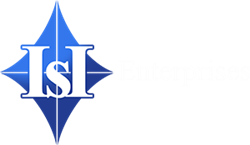 With the explosion of demand for our Security Control software, our operations will need a very experienced and forward thinking leader.
HERNDON, Va. (PRWEB) May 09, 2019
Industrial Security Integrators of Herndon, Virginia is pleased to announce that Roderick L. Webb has accepted the role of Chief Operating Officer. The addition of Mr. Webb to the leadership team will allow IsI to further develop operational efficiencies, enhance service delivery, and give strategic direction to new product rollouts.
"Rod brings a depth of experience that will be pivotal to our success as we continue our rapid growth," said Paul Cella, Chief Executive Officer. "His ability to craft strategic plans and from them produce tangible business results will be key to our continued success," he added.
IsI is on a very steep growth trajectory, enhanced by the release of its Security Control (Sec-Con) software, a market leading, enterprise-level security information management product. The product automates security processes from on-boarding of new hires, through annual training requirements, to employee termination. "With the explosion of demand for our Security Control software, our operations will need a very experienced and forward thinking leader," Cella said.
IsI will welcome Mr. Webb to his new position beginning May 16, 2019. His office will be in the Herndon, Virginia Headquarters of Industrial Security Integrators.
More about Roderick L. Webb:
Prior to joining IsI, Mr. Webb spent over 30 years in the government including 22 years in the U.S. Navy. Most recently, he was Chief of the Worldwide Contract Security Support Section in the Industrial Security Division at the U.S. Department of State.
He began his specialization in Industrial Security with the Defense Security Service (DSS) as an Industrial Security Representative (ISR). He has a results-driven background that includes oversight and compliance, advising and assisting on security programs, aiding in the development of award winning security programs where three out of his four nominees became winners of the coveted Cogswell Award, as well as staff training and mentoring.
As a Senior Industrial Security Specialist, he was responsible for a multitude of cleared facilities ranging in complexity from three-person, home-based companies to multi-billion dollar corporations with large, sprawling campuses. He was instrumental in the formulation of the Dulles Area Industrial Security Awareness Council (ISAC) and was Co-Chairman for over five years.
He holds a Bachelor's of Science degree in Business Administration from Strayer University, is a graduate of the Defense Security Service's Industrial Security Specialist Academy along with the DoD Security Specialist Course. He holds certifications in Security Fundamentals Professional, Industrial Security Oversight and Physical Security from the Center for the Development of Security Excellence.
About Industrial Security Integrators: Headquartered in Herndon, VA, Industrial Security Integrators provides cost-effective, comprehensive security solutions for Industry and Government. The company strives to achieve complete customer satisfaction while maintaining an ethical and professional workplace. IsI's team of dedicated security professionals provides the support needed to manage both small and large security programs at a fraction of the cost.
For more information about IsI, please visit their website at https://www.dodsecurity.com.