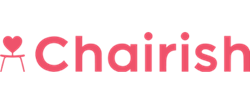 Chairish Inc. now offers the largest online collection of high-end home furnishings in the United States.
SAN FRANCISCO (PRWEB) January 16, 2019
Chairish Inc., the San Francisco-based parent company of Chairish and DECASO, the home design industry's leading online marketplaces for exceptional one-of-a-kind furnishings, today is pleased to announce the acquisition of Dering Hall, the premier New York-based online discovery platform for contemporary furniture brands and interior designers. This purchase makes Chairish Inc. the largest online platform for high-end home furnishings in the United States.
According to a 2018 eMarketer report, furniture is the fastest growing e-commerce category in the US as consumers warm up to purchasing furniture online. Until now, the premium and luxury home market has been highly fragmented online, making discovery and buying a challenge for designers and shoppers alike.
The acquisition of Dering Hall augments Chairish Inc. by adding newly made items from manufacturers and contemporary makers to their offering. Together, the three brands comprising the Chairish Inc. portfolio will account for:

450,000 exceptional vintage, antique, contemporary and made-to-order products
A growing monthly audience of over 2.5 Million affluent and sophisticated design aficionados
A community of + 20,000 verified design professionals, the furnishings industry's most valuable buyers
Combined executive team comprised of veteran technology, home, fashion and editorial industry leaders
A shared vision to bring the very best of design online in a way that fosters the health and growth of the design industry
"We're pleased to welcome Dering Hall into the Chairish Inc. family. We're now ideally positioned to offer a comprehensive shopping destination for high-end home design, including the finest antique, vintage, newly made and custom items," said Gregg Brockway, CEO and co-founder of Chairish Inc.
Speaking to the larger trend of the home industry moving online, Brockway stated, "Accelerating digital adoption is creating both new opportunities and challenges for the design industry. Our companies' shared commitment to making great design accessible online in a way that fosters the health and growth of the design community made this a natural joining of forces. We're excited to bring mutually beneficial digital solutions for creativity, discovery and efficiency to life."
Peter Sallick, co-founder of Dering Hall, will join the executive team at Chairish Inc. as a strategic advisor. He said, "We're thrilled to become part of the growing Chairish Inc. network, which will bring us powerful technology advancements, a complementary and accomplished leadership team, an expanded audience of buyers and sellers, marketing power and operational scale. We have a shared belief in the importance of curation and a mutual passion for bringing the best of the design market online, connecting vintage and antique dealers, artisans and high-end manufacturers with passionate design enthusiasts and interior designers."
Dering Hall will continue to operate as a standalone site, linked with the other Chairish Inc. properties. Chairish Inc. will share more information on deeper integration between the businesses and new solutions for the design industry in the coming months.
About Chairish Inc.
Founded in 2013, Chairish Inc. is the San Francisco-based parent company of Chairish.com, DeringHall.com and DECASO.com. Chairish Inc. is focused on making premium and luxury-level home furnishings available online. Chairish is the design lovers' indispensable online source for chic and unique decor, art, furniture and home decorating inspiration. DECASO, a decorative arts society, is the online home for the world's top modernism, antique and contemporary dealers. The leadership team is comprised of veteran technology entrepreneurs who created some of the biggest global travel brands alongside well-known fashion and design industry executives. Investors include Altos Ventures Ltd, Azure Capital and O'Reilly AlphaTech Ventures. For more information, visit here.
About Dering Hall
Dering Hall is the premier online resource for designers and sophisticated consumers to discover and connect to the finest interior design products and talent in the world. At the intersection of shopping and inspiration, Dering Hall showcases exceptional high-end design through curated listings and original editorial featuring the work of top brands and design firms in the industry. Dering Hall is the brainchild of leading designer Steven Gambrel and industry veteran and entrepreneur Peter Sallick. The duo came up with the idea in response to Gambrel's real need to easily search for furnishings across a wide range of insider sources. For more information on Dering Hall, visit http://www.deringhall.com.
###