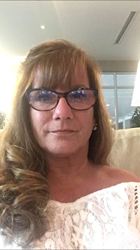 GRx has maintained solid relationships with the industry's wholesalers and manufacturers
NEW YORK (PRWEB) January 11, 2019
Pharmaceutical Returns provider, GRx, welcomes Donna Bliss as their new Marketing Director. Donna brings with her 20 plus years of marketing experience and most recently was the Director of Content and Social Media Marketing for FindaTopDoc.
Ms. Bliss will use her strategic mindset to execute a diverse set of marketing tactics across the organization's website, voice, content, social media and print deliverables. Donna will play a pivotal role in the GRx growth initiative.
"We welcome Donna and her new ideas. In the short time she's been with GRx, she has already made an impact on our social channels and communication materials. GRx has maintained solid relationships with the industry's wholesalers and manufacturers and we can't wait for Donna to assist us in customer attraction, retention and re-engagement efforts. As a company, we are poised to grow steadily over the next twelve to twenty-four months", said Darren Volkes, Executive VP for GRx.
About GRx
With over 30 years of experience, GRx works with pharmacy customers to regain more of their spent dollars through reviews and programs that optimize return value. They handle physical processing, financial transactions and disposition of expired, full, partials, recalls and indated pharmaceutical products with unparalleled accuracy and processing speed.
GRx provides pharmaceutical returns services to all pharmacy types. Local GRx on-site service representatives are highly valued by customers for their professionalism, trustworthiness and for "going above and beyond". Business review consultations, inventory management assistance and unbeatable customer service are just a few of the attributes that customers say sets GRx apart.
Contact them at 1.800.473.2138 or visit their website for more information.