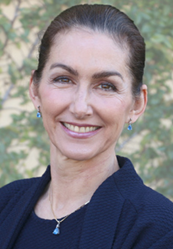 Dr. Heather Furnas is a board certified plastic surgeon, with close to 30 years of plastic and cosmetic surgery experience
SANTA ROSA, Calif. (PRWEB) May 08, 2019
Plastic Surgery Associates' Heather Furnas, MD, FACS will be speaking at the upcoming ASAPS Aesthetic Meeting 2019 in New Orleans. The annual conference will be held from May 16 through May 21 at the New Orleans Convention Center. Dr. Furnas, a top expert on female genital rejuvenation, will be discussing the latest updates in this specialty.
The ASAPS meeting is held once a year, hosting some of the leading providers of plastic and cosmetic surgery. Attendees come from all over the world to meet with their peers and participate in discussions with outstanding physicians on the latest topics in aesthetic medicine. Designed to enhance skills and encourage ideas for professional growth, this year's meeting will host three mini-symposia on breast reconstruction, facial rejuvenation and gender confirmation. Attendees of the meeting can earn a total of 50.25 continuing education credits.
At the upcoming meeting, Dr. Furnas has been asked to present during the Premier Global Hot Topics session on May 17th. Dr. Furnas will address the latest updates from the Food and Drug Administration (FDA) regarding RF feminine rejuvenation devices as part of the New Tech and Controversies in Feminine Rejuvenation segment. Dr. Furnas will be followed by an update on light-based feminine rejuvenation devices from fellow plastic surgeon, Jennifer Walden, MD. Additionally, Dr. Furnas will moderate the panel, "Nuances in Aesthetic Female Genital Surgery: A 360 Degree Perspective" with panelists Gary Atler, MD, John Hunter, MD and Lina Triana, MD.
ABOUT DR. HEATHER FURNAS
Dr. Heather Furnas is a board certified plastic surgeon, with close to 30 years of plastic and cosmetic surgery experience. An alumni Stanford University and UCLA School of Medicine, she has served on the plastic surgery faculty at Harvard Medical School and on the staff at Beth Israel Hospital in Boston. Today, Dr. Furnas is Adjunct Assistant Professor, Division of Plastic & Reconstructive Surgery at Stanford University.
In 1990, Dr. Furnas founded Plastic Surgery Associates along with her husband, and Francisco Canales, MD. Specializing in cosmetic procedures for the face, breast and body, Dr. Furnas is widely known for her work in female genital surgery and noninvasive vaginal rejuvenation techniques. She routinely lectures both at home and internationally on vaginal rejuvenation techniques. In 2017, she was presented with the Tiffany Award for the best scientific paper, "Why Women Choose Labiaplasty." Her work as guest editor for the journal, Plastic and Reconstructive Surgery®, won an Ozzie Honorable Mention Award for its in-depth look at women in plastic surgery.
To get more information on the upcoming 2019 Aesthetic Meeting, visit the American Society of Aesthetic Plastic Surgery. Learn more about the work of Dr. Furnas, contact Plastic Surgery Associates at 415.895.5032. Consultations with Dr. Furnas and Dr. Canales can be scheduled at either of Plastic Surgery Associates' offices, in Santa Rosa or Novato, California.
Contact Information
Plastic Surgery Associates
4625 Quigg Drive
Santa Rosa, California 95409
707.537.2111
http://www.enhanceyourimage.com