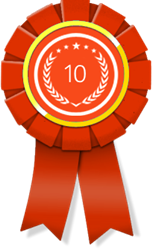 CARLSBAD, Calif. (PRWEB) September 17, 2019
Recently, 10 Best SEO chose the winners of its Best Reputation Management Agency awards for August 2019, naming Elevated Marketing as the best in this category.
Web reputation management continues to be a significant aspect that continually shapes businesses' ability to thrive. Numerous reputation management companies and agencies have been established, targeting providing digital reputation management services. 10 Best SEO has, for the last five years, been ranking the reputation management companies in the market today based on their elegance in service provision. The August list of the top 10 best reputation management agencies is out. The top ten list features some of the best agencies that enjoy a considerable command of the market in providing top-notch, results-oriented reputation management services. The top three on the list, in no particular order, include Over the Top SEO, Ignite Visibility, and Elevated Marketing.
Elevated Marketing captured the Top Reputation Management Business award for August 2019. The California-based company boasts an abundant wealth of reputation management strategies and tools that not only boost client businesses' web visibility but also elevate their web rankings. Being a leading reputation management business, Elevated Marketing implements unique reputation management practices using strategies, such as search engine optimization, email marketing, and paid media campaigns. These methodologies have been proven to be working as far as helping businesses to obtain web traffic and a reputable standing across the clientele divide.
Ignite Visibility was ranked second among the best reputation management agencies in the online relations management category. The firm's reputation management services primarily focus on creating a unique web presence on social media platforms, including Google, Facebook, LinkedIn, Twitter, and other famous platforms. It uses an array of internet marketing tools to generate and manage content which, when displayed on businesses' branded spaces, help create a buzz, and generate positive reviews. Ignite Visibility is particularly famous for creating guaranteed-to-be-working results.
Over the Top SEO was ranked during August ranked as the third-best reputation management agency. As a top reputation management firm, Over the Top SEO targets working with client businesses that share a common principle of fetching a substantial reputation in the market. Over the Top SEO provides unique services to each client business. It specializes in giving companies a boosted web presence on different platforms, including social media. Over the Top SEO's reputation management services are based on several related areas, including search engine optimization.
For more information about the August award winners, please visit http://www.10bestseo.com.