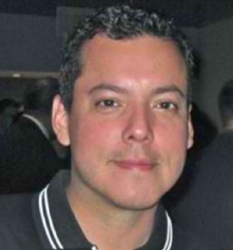 He understands the importance of compliance and customer service
NEW YORK (PRWEB) November 13, 2018
Guaranteed Returns (GRx) is pleased to announce that Kelly Benitez has been chosen as their new Northern California On-site Service Representative.
"We are excited to have someone like Kelly join our growing team. He understands the importance of compliance and customer service when it comes to providing on-site expired pharmaceutical returns service," says Toniann Meadows, Vice President, Service.
Mr. Benitez possesses a solid law enforcement background including former positions in the United States Air Force police, Air National Guard and the Los Angeles Police department. His commitment to compliance is unparalleled and he brings this commitment to the pharmacies he serves.
Benitez will provide On-site service to Northern California pharmacies for GRx. During On-site expired returns service, the service representative will pick, pack, ship and complete necessary paperwork for pharmacies to return expired pharmaceutical products to wholesalers and manufacturers via Guaranteed Returns. On-site service makes it easier for pharmacies to focus on patients and customers since they don't have to take time away to handle expired products.
About GRx
With over 30 years of experience, GRx works with pharmacy customers to regain more of their spent dollars through reviews and programs that optimize return value. They handle physical processing, financial transactions and disposition of expired, full, partials, recalls and indated pharmaceutical products with unparalleled accuracy and processing speed.
GRx provides pharmaceutical returns services to all pharmacy types. Local GRx on-site service representatives are highly valued by customers for their professionalism, trustworthiness and for "going above and beyond". Business review consultations, inventory management assistance and unbeatable customer service are just a few of the attributes that customers say sets GRx apart.
Contact them at 1.800.473.2138 or visit their website for more information.