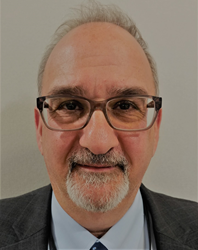 Possessing a basic risk mitigation skill set can make the difference between life and death.
SAUSALITO, Calif. (PRWEB) October 23, 2018
Ensuring the safety and security of tour guests is a critical consideration for tour operators, tour directors and other tourism industry professionals. Leveraging his significant law enforcement and private sector security expertise, Bob Aromando will provide symposium attendees with the knowledge to effectively deal with unexpected threats.
Highlights of his presentation include:

Technology enhancing student safety and security;
Crisis management and emergency operations;
Options-based active shooter response;
Security assessment and risk management.
"Security has become an extremely important aspect of the travel experience," states Bob Aromando, managing partner, K Street Group. "Possessing a basic risk mitigation skill set can make the difference between life and death."
"We recognize the importance of knowing how to assess and respond to a threat," said Joan Keddell, president of ITMI. "Bob Aromando's real-world expertise will be of tremendous value to symposium attendees."
The K Street Group's expertise lies in coordinating and executing high level executive, celebrity, VIP, dignitary/diplomatic and special event security and protective services. The company has provided security for the 2014 NFL Super Bowl in New Jersey; security for the 2014 Electric Daisy Concert, MetLife Stadium, NJ; and 2015 PGA Tour, Baltusrol Golf Club security, access control and crowd management, to name but a few.
The annual ITMI Symposium is the only tourism industry event that brings together domestic and international tour operators, tour directors, guides and other industry stakeholders. The event includes continuing professional education and familiarization tours of the area.
About K Street Group:
The K Street Group delivers customized security and risk mitigation services for public and private sector groups and individuals. Its experienced subject-matter experts deliver effective solutions and professional services customized for any situation, anywhere in the world. For more information contact Steve Porter at sporter@kstreetassociates.org or 908-200-7344 and visit: http://www.kstreetgroupsecurity.com/
About ITMI:
Since 1976, ITMI has been America's premier training and certification program for professional tour directors, guides, motor coach drivers and travel staff. For more information about ITMI contact Annemarie Osborne, Annemarie.Osborne@gmail.com 949-237-2906 or visit http://www.itmisf.com.
# # #