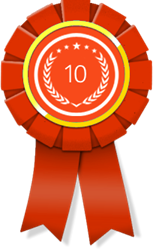 SAN FRANCISCO (PRWEB) July 30, 2018
Recently, 10 Best SEO released its selections for the ten best SEO agencies for July 2018, with Ipsum Total Marketing heading the list. This new monthly award is a great way for any company owner to choose a reputable and suitable SEO service provider.
When a company is looking to up its game, SEO is critical. Trying to figure out how to implement SEO without the right tools or experience could be an exercise in frustration and a big waste of time. Savvy company owners and managers know that working with one of the best SEO agencies is the right way to go about this important type of marketing.
Here are details about three of the leaders that made the July list of best SF SEO agency providers. Ipsum Total Marketing took the No. 1 spot on the top ten SEO list for San Francisco providers. This firm has between 10 and 50 employees, and customers have rated the firm with a 99 percent satisfaction rating. As a top SEO agency, Ipsum Total Marketing provides its clients with website performance analysis and reports. They conduct thorough research in order to use a data-driven approach to each project. Upon implementation of an SEO campaign, Ipsum Total Marketing continues to analyze their results.
Web Marketing 123 is another leader in the top ten list of best SF SEO agencies. With a small staff of less than ten employees, this firm is able to provide a personalized experience to its clients. The staff selectively takes on projects that are suited to their expertise. This allows clients to enjoy measurable results. This firm also has a 99 percent customer satisfaction rating, which is due to their rapid response times.
Seven Atoms rounds out the top three San Francisco SEO providers. As another small firm with a staff of less than ten members, this agency also provides its clients with a customized approach to SEO. Being a leading SEO agency, Seven Atoms provides ongoing support to its clients—even after the initial SEO project is complete. If one of the search engines overhauls its algorithms for ranking sites, Seven Atoms is on top of the situation and provides its clients with SEO updates in order to help them maintain a top ranking.
For more information about the award winners for the month of July, please visit http://www.10bestseo.com.