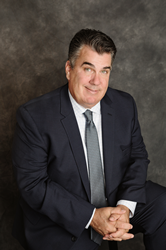 As the SOAR industry heats up, new partners can rely on Siemplify to be a differentiator, putting them in a perfect position to earn impressive margins as the product and category mature.
NEW YORK (PRWEB) February 05, 2019
Siemplify, the leading innovator in Security Orchestration, Automation and Response (SOAR), today launched its "Partner First" worldwide channel program. Siemplify is planning to accelerate its indirect sales model via the partner community to support the company's aggressive growth.
Siemplify will recruit partners globally, ideally seeking Value Added Resellers (VARs), Large Account Resellers (LARs), System Integrators (SIs) and consultants selling security solutions to customers with security operations teams. Siemplify plans to triple the amount of channel partners worldwide, while ensuring each partner has ample sales opportunities to be wildly successful.
The SOAR market is quickly gaining interest and industry momentum and is set to become one of the fastest growing categories in cybersecurity over the next few years. According to Gartner, "By 2021, 70% of enterprise organizations with a dedicated SOC will include SOAR capabilities, either through their SIEM solution or a dedicated platform, up from less than 5% in 2018."1 With its ability to address some of the major challenges that security teams face today – alert overload, disparate tools, manual processes and the cybersecurity skills shortage – SOAR is an undeniable solution that leading enterprise security teams and Managed Security Service Providers (MSSPs) rely on to respond to cyber threats across any environment.
"With an attractive and competitive partner program, now is the perfect time for Siemplify's existing and potential partners to embrace the most complete SOAR offering on the market," said Bradd Barmettler, global head of channel, Siemplify. "As the SOAR industry heats up, new partners can rely on Siemplify to be a differentiator, putting them in a perfect position to earn impressive margins as the product and category mature."
Siemplify's channel program highlights include:

Comprehensive partner enablement – direct training on a broad range of topics to help partners build their SOAR practice and create new revenue generating professional services
Deal registration – deeper margins for identifying and driving customer engagement
Margin transparency – guaranteed margins even in non-standard pricing engagements
Partner portal – an upcoming modern partner portal including deal registration, sales and technical enablement, lead sharing, document access and more
An easy-to-understand and more cost-effective pricing model
"As our customer base increasingly needs to accomplish more with less, partnering with Siemplify allows us to further expand and differentiate our existing cyber security services to better meet our customers' security operations needs," said Nic Alicandri, founder and chief business officer at CipherTechs, Inc., a global cyber security service provider based in New York City. "In a crowded marketplace, our customers have found a high-value, elegant solution that's easily deployed. From the partnership side, we found someone who is easy to execute with, and who treats both the customer and channel with tremendous respect. We're excited to see Siemplify take its channel strategy to the next level and look forward to the official release of its worldwide channel program."
For more information about Siemplify's Partner First channel program, contact channel@siemplify.co.
About Siemplify:
Siemplify is a Security Orchestration, Automation and Response (SOAR) provider that is redefining security operations for enterprises and MSSPs worldwide. Its holistic security operations platform is a simple, centralized workbench that enables security teams to better investigate, analyze and remediate threats. And, using automated, repeatable processes and enhanced measurement of KPIs, Siemplify empowers Security Operations Center (SOC) teams to create a culture of continuous improvement. Siemplify's patented context-driven approach reduces caseload and complexity for security analysts, resulting in greater efficiency and faster response times. Founded by Israeli Defense Forces security operations experts, with extensive experience running and training numerous SOCs worldwide, Siemplify is headquartered in New York with offices in Tel Aviv. For more information, visit: siemplify.co or follow @Siemplify on Twitter.
1 Gartner, Emerging Technology Analysis: SOAR Solutions 7 December 2018, Eric Ahlm
Products, service names, and company logos mentioned herein may be the registered trademarks of their respective owners. All rights reserved.
###