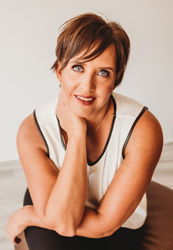 EVANSTON, Ill. (PRWEB) August 05, 2020
The Veterinary Cooperative named Ginni Hamele, an accomplished leader in the animal health industry, as president of the largest veterinarian-owned purchasing Cooperative in the United States.
Hamele has spent the last nine years at CEVA SANTE ANIMALE in various roles where she gained extensive knowledge and experience in the animal health industry. In her most recent position for CEVA as Manager - Corporate Business Unit, she was responsible for managing all aspects of the Corporate Business Unit, with a focus on developing strategy and managing the private brand product suite. Prior to CEVA, Hamele held positions with Boehringer Ingelheim and GSK. She has a Bachelor's of Science Degree in Marketing from Winona State University.
As President of TVC, Hamele will be leading veterinary medicine's fastest-growing Cooperative, with services and support designed for independent veterinarians. TVC's goal is to have the same purchasing power and marketing prowess as the big box stores by growing to 5,000 independent animal hospitals that would have sales and purchasing power equal to or greater than corporate competitors.
Hamele said she is excited to work with TVC and its members after previous collaboration as a vendor partner. "TVC presents a collective energy and a unique view of what's happening in the veterinary market. In the spirit of solidarity, our goal is to support the independent veterinarian as we see a shift in the industry footprint and market strategy. The industry is changing rapidly. The environment, with the added challenge of COVID-19, is changing the way independent veterinarians and everyone in veterinary medicine evaluate and execute their business. This transitional time presents unique challenges for independent hospitals. TVC is committed to providing support and helping member-owners navigate this evolving landscape."
Hamele's goals as president include building upon TVC's successful culture, increasing engagement from members, identifying new resources and support for members, and enhancing relationships with vendor partners to strengthen the individual member-owned veterinary hospitals and Cooperative as a whole, while contributing to the success of our vendor partners.
"By focusing on member engagement and enhancing vendor relationships, it will create more value and success for everyone involved with TVC," she said.
The Veterinary Cooperative is the largest veterinarian-owned purchasing cooperative in the United States. TVC's community of veterinarians and suppliers share a vision to provide the best animal care through independent veterinary practices, mutually benefiting all who do business with the Cooperative. TVC is owned and guided by its independently owned veterinary members and managed by professional cooperative personnel. All profits will be returned to TVC member veterinarians in the form of rebate distributions. For more information about The Veterinary Cooperative, please visit: http://www.tvc.coop