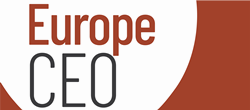 "We are looking forward to convening everyone in a digital format to continue the discussions and networking that is so crucial to our ecosystem." - Wendy Nelson, CEO, LeadingBiotech
BOSTON (PRWEB) August 12, 2020
LeadingBiotech, an exclusive event series bringing together senior-level biopharma leaders through off-the-record collaboration and dialogue, today announces that Europe CEO will be a fully virtual event scheduled for October 21–22.
This year, Europe CEO will span two days with panels, fireside chats, and live Q&A sessions, providing you with the opportunity to challenge your peers and facilitate open discussions that aim to shape the future biotech and pharma industry.
Key topics at this year's conference include: Approaches in VC Financing, Accessing the Public Markets, Helping US Biotech Navigate Mid-Size Pharma Companies in EU, Impact of US and UK Politics on Pricing and Access and much more!
Speakers at Europe CEO include:

Jorge Santos da Silva, Partner, McKinsey
Philippe Lopes-Fernandes, Global Head of BD & Alliance Management, EMD Serono
Laurent Levy, CEO, Nanobiotix
Elena Ritsou, Global Head Oncology Business Development, Ipsen
Peter Wasson, Policy & Public Affairs Manager, BioIndustry Association (BIA)
Nanna Luneborg, Partner, Novo Ventures
Rosamond Deegan, CEO, OMass Therapeutics
Save $200 with the early bird rate if you register before August 14. Reserve your spot now.
About LeadingBiotech
LeadingBiotech is an event series that brings biopharma CEOs and leaders together through intimate, off-the-record collaboration. We are working hard to create more valuable experiences to re-energize collaboration and infuse fresh ideas to better shape the future of biotech. For more information, please visit: https://leadingbiotech.com/.