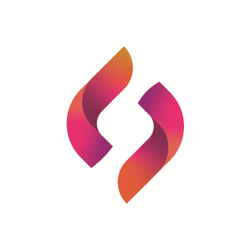 Advanced AI, intent, and analytics deliver customers insight that is a competitive advantage.
SAN FRANCISCO (PRWEB) June 18, 2019
Leadspace has been designated a leader in a newly published report: The Forrester New Wave™: B2B Customer Data Platforms, Q2 2019.
The report, released this week, evaluates vendors in the emerging B2B Customer Data Platform (CDP) category who help companies bring together third party data sources for enrichment, unify data into profiles, and create segments to activate across marketing and sales channels. Each vendor was evaluated on ten criteria including product vision and roadmap. Leadspace was rated as "differentiated" in the majority of those criteria, performing "on par" or higher in all of them.
While Customer Data Platforms might not be new, the B2B variety has only recently been established as a category. B2B companies uniquely require the ability to, as the report outlines, "develop unified profiles at the account, buying center, and contact levels."
Leadspace received a differentiated rating in the data sources and types criterion. As the report notes, "Leadspace offers comprehensive data that includes a proprietary second-party data asset with numerous sources of intent data and access to third-party data sources."
With an unrivaled cadre of trusted, industry-leading sources like DiscoverOrg, Informatica, DemandMatrix, SalesIntel, Bombora, G2, HG Insights, and more, the Leadspace CDP fuels a wide variety of data-driven B2B use cases.
"It's critical to offer sales and marketing teams the ability to inject high-quality data into their systems in real-time. Our integration into the Leadspace CDP does that at scale," shares Katie Bullard, President of DiscoverOrg. Marc Johnson, CMO and GM at Bombora adds, "Customers love how our unique intent data becomes more actionable married to Leadspace's platform. Advanced AI, intent, and analytics deliver customers insight that is a competitive advantage."
The Forrester report also stated that dynamic segmentation is a key differentiator among providers. It noted, "[Leadspace] also has strong segmentation capabilities (e.g., ideal customer profile and total addressable market modeling for ABM) and can help sellers decide who to call next and what to offer."
The Leadspace CDP includes extensive capabilities for modeling and identifying lookalike targets at both the account and persona level. And while many data platforms can offer persona data like job title and function, Leadspace goes beyond with its semantically mapped graph that surfaces persona-level expertise and specialty information to better pinpoint real buyers.
DemandGen, an agency that guides B2B marketing leaders along their marketing journey, has seen the value of the CDP first-hand. David Lewis, Founder and CEO at DemandGen notes, "Getting the data right first is key to making all your marketing initiatives more effective. Whether it's a direct mailer, nurture programs, ad campaigns, or an integrated ABM approach, there are golden nuggets buried deep in your data that can make those efforts exponentially more successful."
Spear Marketing Group, a full-service B2B demand generation agency that helps companies generate and convert leads to revenue, sees CDPs as a competitive advantage for clients. Tom Meriam, Vice President Business Development at Spear explains, "B2B Marketing in this day and age shouldn't be done without a solid foundation of data and the ability to provide actionable insight. It guides which segments you target, the story you tell them, and the way you measure how it's working. The Leadspace CDP is proving to be a highly effective tool to accomplish this."
On the topic of putting data to work, Forrester also evaluated B2B CDP vendors' ability to activate and integrate the data across channels and systems. The report notes that, "Leadspace has a compelling vision of becoming the single source of truth for intent signals and ultimately orchestrating engagement across the buying cycle."
Leadspace's channel-agnostic approach means both strong partner integrations into popular platforms like Salesforce, Marketo, Oracle, Hubspot, and Liveramp, as well as native APIs that carry custom segments and enhanced data to any channel.
As the emerging B2B Customer Data Platform category matures, Leadspace is confident in their vision and unique capabilities to deliver the best solution on the market. Leading B2B organizations like CVENT, SAP, and N3 have shown the outstanding results that can be achieved by deploying a CDP. As Leadspace CEO Doug Bewsher puts it, "Leadspace has been working with our customers to solve many of these challenges over the years. We're excited that there's now a category and name to bring awareness to this game-changing solution. We look forward to pushing this category into the future along with our fantastic partners and innovative customers."
Read the full The Forrester New Wave™: B2B Customer Data Platforms, Q2 2019 here »
ABOUT LEADSPACE
Leadspace helps companies take back control of their marketing and sales data with its leading intelligent B2B Customer Data Platform. It helps them get healthy, with advanced tools for enriching and updating all their data with the most rich and open B2B data graph B2B data sources in the industry. Next, it helps them get smart, using sophisticated AI to unlock the insights and opportunities buried deep inside customers' data. Then, it helps them get busy, by activating the enhanced data, in real-time, across sales and marketing systems. All of this enables more effective and high-performing inbound, outbound, and ABM efforts that drive revenue.
Learn more at leadspace.com