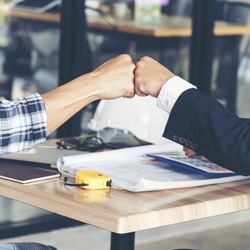 LeadX is an app that functions across the entire spectrum, enabling companies to process and share leads throughout organizational silos.
OSLO, NORWAY (PRWEB) March 02, 2020
LeadX has officially partnered with Salesforce for readying the launch of its LeadX app in the Salesforce AppExchange program by April, 2020. This decision is set to redefine lead management for organizations since Salesforce customers can download LeadX onto the Salesforce platforms of their companies worldwide.
LeadX will then be readily integrated into the platform for Salesforce customers who can then encourage their employees to post leads within the same. This can be done both internally amongst company employees and also externally via partner networks. LeadX integration will transform lead management, imbibing it with a 360-degree approach that will greatly help Salesforce customers globally. With these enhanced capabilities at hand, Salesforce customers will be benefited with regard to breaking silos and enhancing overall sales.
LeadX is an app that functions across the entire spectrum, enabling companies to process and share leads throughout organizational silos. It doubles up as a one-stop space for lead sharing, thereby enabling more effective mobilization of warm leads for the company courtesy its own employees. With this innovative application that ensures total transparency and ample recognition, employees are incentivized to competitively generate leads that can be used by the company. This leads to growth in revenues for the organization and welcome bonuses for employees in turn. LeadX also offers a single news-feed for tracking progress while live deal updates can be shared in real-time easily. This naturally enhances teamwork and helps motivate large groups seamlessly.
With LeadX, it becomes possible for any company to enable 360-degree lead capturing. The app can be deployed for searching for leads both externally through partners and internally through employees. The tool gets companies over the line, enabling cross silo sales while contact points for customers also get adequate empowerment. The key is developing a stronger culture for sales while getting all team members to activate warm leads naturally. Leads can be entered via smartphones within 10 seconds with all relevant information on the deal while the tool links the organization via data in real-time while mobilizing employees to grow sales.
LeadX is a cross-platform application, accessible across tablets, laptops and mobile phones. Leads can be handed over to the sales team seamlessly and progress can be tracked instantly. With an ergonomic and contemporary design, LeadX offers high speed lead generation and faster deal closure while the open API is tailored for easy integration with top CRM platforms. The core objective of the LeadX app remains the ability to churn out leads, track progress and enhance organizational revenues through better staff mobilization. A suitable tool is often necessary for mobilizing, incentivizing and motivating employees to generate warm leads for their respective organizations, helping grow revenues and earn heftier bonuses at the same time. LeadX fills up this market vacuum, linking companies and employees symbiotically in the pursuit of future growth.