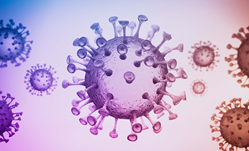 JUPITER, Fla. (PRWEB) December 06, 2022
An upcoming segment of Advancements with Ted Danson will focus on research efforts in thrombotic microangiopathies.
This segment of Advancements will explore thrombotic microangiopathy (TMA), which represents a broad pathophysiologic process that leads to the development of a microangiopathic hemolytic anemia (MAHA) – the result of a micro thrombotic disease that involves the arterioles and capillaries of vascular beds throughout the body.
Viewers will learn how these microthrombi cause the widespread and varied end organ injury that can be seen in patients diagnosed with a TMA. Hearing from experts at the US Thrombotic Microangiopathy Alliance (USTMA), viewers will learn how developments in research and collaboration are helping to improve outcomes for those with TMAs.
"The unique facet of the USTMA is the collaborative nature between the members, which allows for advancements in TMA knowledge rather than the competition seen in other elements of research," said Clare Martin, MS, MACPR, CCRP, Director of Operations.
With a large referral base of patients with TMAs, a minimum of one site leader with a career interest in clinical or translational research in TMA, and adequate clinical translational research facilities and resources to participate in these research activities, viewers will learn how USTMA is helping to create a strong sense of collaboration and cohesiveness among the group.
"We look forward to sharing this information with audiences," said Mike Marino, producer for the Advancements series.
About USTMA:
Drs. Mazepa and Cataland formed the United States Thrombotic Microangiopathy (USTMA) Consortium in 2014 as a grassroots effort to organize research efforts in the thrombotic microangiopathies. Since its founding in 2014, the USTMA consortium has developed the world's largest retrospective database on immune thrombotic thrombocytopenic purpura as well as a prospective database and biobank for patients with TMA.
In 2019 the USTMA founded the USTMA Alliance to address the need for patient advocacy for thrombotic microangiopathies. The USTMA Alliance is a 501(c)3 charity and works to provide free resources to patients including a national patient meeting, medical alert cards, referrals to TMA experts, and educational videos found on the USTMA website.
For more information, visit: http://www.ustma.org.
About Advancements and DMG Productions:
Advancements is an information-based educational television series that explores recent developments taking place across several industries and economies. Shining a light on important issues and topics impacting society today, the series features the cutting-edge improvements, state-of-the-art technologies, and innovative solutions responsible for shaping, molding, and transforming our world.
Backed by experts in various fields, DMG Productions is dedicated to education and advancement, and to consistently producing commercial-free, educational programming for viewers and networks.
For more information, please visit http://www.AdvancementsTV.com or call 866-496-4065.