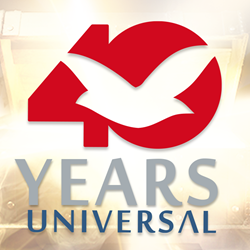 BROOKLYN, N.Y. (PRWEB) November 29, 2018
Youth Power Group, a non-profit organization within the Universal Church of the Kingdom of God, organized a series of events all across the country called "Learn to Say No." The purpose of the event was to help younger people in and outside the church come together and discover ways to make good decisions in a wide variety of situations. The event was held at Universal Church branches all across the country. The Youth Power Group national headquarters is based in Brooklyn, NY.
"Learn to Say No" featured a wide variety of demonstrations, testimonials, dramatic readings, and other presentations designed to demonstrate how people can say no and avoid adding guilt, fear, and shame to their lives. Younger people face a lot of pressure to fit in and often make poor decisions in an effort to be a part of something. This could include drug use, engaging in dangerous activities, or avoiding educational or work responsibilities. "Learn to Say No" taught audience members the true power they have in saying no.
Youth Power Group welcomes teens and younger people between the ages of 14-30 for all upcoming YPG events. You can learn about all YPG events and programs by visiting its Facebook page.
About The Universal Church: The Universal Church believes in the Word of God and the power of faith. Locations are open 365 days a year and they are passionate about reaching those in need of spiritual guidance and restoration. We believe anyone can change for the better.
Contact Information: Local pastors are available 1-888-332-4141