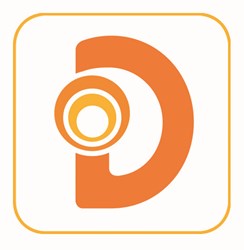 (PRWEB) October 17, 2013
DevelopIntelligence, a software and web development learning services company ("coder training") focused on providing personalized training solutions to development teams, has released the results of its 2012 client satisfaction survey.
Based on an independent third party review, it was found that four out of five engineers who participated in DevelopIntelligence's training programs would recommend DevelopIntelligence training programs to colleagues.
Every engineer who participates in a learning solution is asked to fill out a simple survey regarding their training experience. The overwhelming consensus has shown that DevelopIntelligence's unparalleled commitment to practitioner led, customized training is paying off. By customizing each delivery around the student's experience, current projects, and learning goals, engineers receive the most relevant and effective training they need to be successful when adopting new software technologies.
DevelopIntelligence's particular focus on Java and open-source technologies has also contributed to the overall approval of its client base. "Java and open-source are two of the most in-demand technology stacks. The need for customized training in both of those areas continues to grow and there is no slowing down in sight," said Kelby Zorgdrager, CEO and Founder of DevelopIntelligence. "Because of our deep commitment to having industry leaders teaching our courses, our clients have overwhelmingly responded with great satisfaction to our unique approach."
The results of this internal audit has empowered DevelopIntelligence to continue finding new ways to meet client needs wherever they lie, including two week on-site training turnaround, virtual training, fully customizable training sessions, providing the highest skilled instructors available, continuing their focus on Java and open-source and more.
For a full listing of DevelopIntelligence's Java offerings, click here - and for Open Source technologies, click here.
About DevelopIntelligence:
DevelopIntelligence is the leading provider of dedicated training for software teams. Since 2003, we helped over 40,000 engineers across 300 different organizations successfully adopt new technologies by delivering highly-customized, role-based learning solutions. With over 150 different course offerings, we provide world-class learning solutions ranging from Java development to Mobile Application development and more.
Find out more here: http://www.DevelopIntelligence.com.