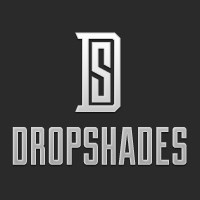 Dallas, TX (PRWEB) December 31, 2013
A year ago, DropShades was little more than a napkin sketch and a dream. The project has gone from a concept prototype held together with duct tape to a ready to ship product in just seven months.
DropShades used the crowdfunding platform Kickstarter to raise initial funding to cover the tooling expenses for their project, audio responsive glasses that cascade an array of LED lights up and down depending on the beat of the music.
"We knew there would be demand for our idea, but never expected the results we got from our campaign," said co-founder Harrison Herndon. DropShades originally set out to raise $15,000 on Kickstarter. "We surpassed that goal in just 6 days," said Herndon. DropShades ended the month with 1,813 backers from around the world pitching in a total of $78,128 to get the company moving.
After seven months of prototyping, perfecting the design, and manufacturing, DropShades is finally ready to share their product with the world. "We are incredibly excited to announce that we have started manufacturing and will be shipping our first pairs of DropShades today," said co-founder Skylar Perkins.
The glasses are made in the USA by a manufacturer in California. "U.S. manufacturing is currently experiencing a rebound and we are proud to be a part of that process," said Herndon.
Currently all manufactured pairs of DropShades rolling off the line are going to Kickstarter backers and those that reserved a pair on the DropShades website. "We're shipping out every pair that is made, every day," said Perkins. "We're getting pretty good at folding boxes," he joked.
Due to overwhelming demand from customers, retailers, and brands looking to customize the product, DropShades is encouraging those interested to get their orders in soon.
If you missed the Kickstarter, you can still get in line to be one of the first people to own a pair of DropShades by reserving your glasses on the DropShades website.
"It's been an incredible experience so far. We're excited to see where 2014 takes us," said Perkins.
DropShades is currently offering free shipping in the U.S. Go to http://www.GetDropShades.com and click on "Shop" at the top of the page. Use Coupon Code NYE2013.
DropShades are the world's best audio responsive party glasses that light up to the beat of the music. Incoming sound is translated across six horizontal LED's that cascade up and down depending on the beat of the music. The effect is an audio responsive fashion experience that connects the audience to the show. DropShades are perfect LED glasses for a variety of different environments including music festivals, concerts, raves, clubs, dances, parties, and much more. DropShades offers customizable arms, boxes and bags making them the perfect promotional product for brands looking to engage one of the fastest growing demographics in the music industry. If you are interested in custom options, click here.