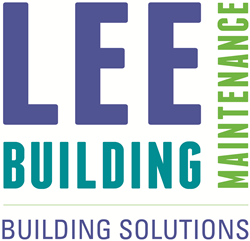 "I feel Lee Building Maintenance has limitless potential, and I look forward to serving the community of Frederick." - Rod Ruiz, Lee Building Maintenance
FREDERICK, Md. (PRWEB) September 10, 2020
Ruiz is a twelve-year veteran of the Building Service Contractors industry who brings with him a proven track record for operational excellence. A resident of Frederick, MD, Ruiz holds a B.A. from University of Maryland and has a Registered Building Services Management (RBSM) certification.
Jason Lee, CEO of Lee Building Maintenance, remarked that the addition of Ruiz will be valuable as they continue to scale the business. He said, "I knew we had to acquire top talent from our industry. Rod has a great reputation and is highly regarded. We are excited to have him on our team as we grow to the next level."
"It is a great feeling to know Jason and I can combine our individual talents and learn from one another," stated Ruiz. "I feel Lee Building Maintenance has limitless potential, and I look forward to serving the community of Frederick."
Prior to Lee Building Maintenance, Ruiz oversaw 15 million square feet in facility space and $35 million in revenue for a large Maryland-based company, as well as directed client development and services for a tri-state region janitorial business. Outside of his professional career, Ruiz is a certified NAUI scuba diver, youth soccer coach, U.S. military history buff, and 1960's muscle car enthusiast.
ABOUT LEE BUILDING MAINTENANCE
Founded in 2015, Lee Building Maintenance provides specialized essential public safety services to contribute to healthy and thriving professional environments for the community. As a family-owned and community-minded company, Lee Building Maintenance employs roughly 90 team members and retains over 95% of their client base. For more information, visit http://www.leebuildingclean.com.