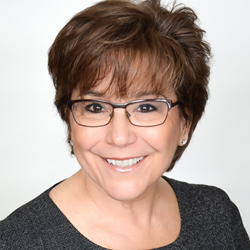 At United, we have embraced holistic financial and life coaching with our clients as central to a successful relationship
GARDEN CITY, N.Y. (PRWEB) June 14, 2019
Lee DeLorenzo of United Asset Strategies has been named among the ranks of remarkable women selected for Barron's Top Women Financial Advisors 2019. This is DeLorenzo's eleventh consecutive year cracking the Barron's Top 100, carefully selected from female advisors across the country. Top Advisor rankings are determined by revenue generated, assets under management, as well as the quality of their practices.
The traditional "eat-what-you-kill" era is changing, the Barron's article notes, moving towards "consultative, financial planning-based relationships," an environment that benefits from intuition, empathy, and a listening ear.
"At United, we have embraced holistic financial and life coaching with our clients as central to a successful relationship. We are amazed at how long the financial advice community takes to change," says DeLorenzo.
For more information on Lee DeLorenzo and United Asset Strategies, visit http://www.unitedasset.com
See here for full Barron's article, 'Why Women Make Great Financial Advisors. So Why Aren't There More?'