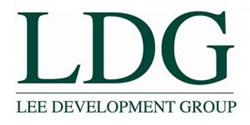 "Our new office... is located within the arts and entertainment district in downtown Frederick,...close to Carroll Creek Public Park," Lee said. "Our staff is certain to enjoy the local environment, as well as the many choices in fine dining and fast-casual restaurants nearby."
FREDERICK, Md. (PRWEB) December 16, 2020
Lee Development Group, a mainstay in Montgomery County, Maryland, said today that it will open an office in the City of Frederick to focus on its existing Frederick portfolio as well as on new opportunities in that fast-growing community.
"We have long been enthusiastic about Frederick and our history of development there is testament to that interest and involvement," said Bruce H. Lee, President & CEO of LDG, Inc. "We believe there are significant opportunities to grow our holdings in downtown Frederick and in Frederick County, both of which are welcoming and encouraging to thoughtful development."
LDG, Inc has long developed residential, industrial and office properties throughout Montgomery, Frederick and Howard counties. It currently has mixed-use and hotel developments underway in Montgomery, and last year purchased the Patrick Center in downtown Frederick, home to LDG's new satellite office.
"Our new office at The Patrick Center is located within the arts and entertainment district in downtown Frederick, next to the Frederick County Courthouse and close to Carroll Creek Public Park," Lee said. "Our staff is certain to enjoy the local environment, as well as the many choices in fine dining and fast-casual restaurants nearby."
At 30 West Patrick Street, the Patrick Center is a seven-story, premier property with nearly 67,000 square feet of Class A office space, home to a strong roster of stable and national tenants. The building features a two-story lobby atrium outfitted with contemporary finishes including marble flooring.
"The Lee Development Group is one of the DC Metro area's most prominent commercial real estate development companies, and a staple of the Montgomery County local economy," said Rick Weldon, President & CEO of the Frederick County Chamber of Commerce. "When I met last year with their corporate executive team, I was excited to hear their plans for expansion into the Frederick market, as well as their ambitious plans to return the Patrick Center to its rightful place as a Class A office building in our historic downtown. I'm excited for their satellite office launch, as well as expanding our partnership with this outstanding company."
"Frederick is indeed fortunate to attract top corporate investment from companies like Lee Development Group – a century old, multi-generational commercial real estate development business," said Richard Griffin, Director of Economic Development for the City of Frederick. "For Bruce Lee and his team to buy, renovate, and tenant the Patrick Center, one of Frederick's premium office properties, is testament to their belief that Frederick is a thriving community with strong opportunities now and looking forward. On behalf of the entire Frederick community we welcome the Lee Development Group and wish them many years of profitable business here."
About LDG
Lee Development Group is a full-service real estate investment and management company with headquarters in Silver Spring, Maryland. Headed by Bruce H. Lee, President and CEO, the company is a 98-year-old, family-owned business specializing in commercial real estate management and development in Maryland.