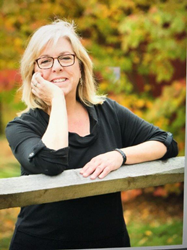 Our mission is to make life's transitions smooth and stress-free. We handle the details, so that you can focus on what's really important - your family. And it's really important that we get you through your life transitions efficiently. - Lee Fulton
KENNETT SQUARE, Pa. (PRWEB) October 23, 2020
Long-time Brandywine Valley resident Lee Fulton is pleased to announce the launch of her new business – Caring Transitions of the Brandywine Valley.
Caring Transitions is the professional and compassionate choice for senior moves, downsizing and estate sales. Caring Transitions' specially-trained professionals handle every detail for their clients' transitions, including decluttering, organizing, packing, move management, unpacking and resettling, cleanouts, and both in-home and online estate sales.
Caring Transitions of the Brandywine Valley proudly serves Newtown Square, Media, Garnet Valley, Glen Mills, Chadds Ford, Kennett Square, Avondale, Landenberg, Hockessin, Greenville, Wilmington and surrounding areas in Chester, Delaware and New Castle Counties.
"Our mission is to make life's transitions smooth and stress-free. We handle the details, so that you can focus on what's really important - your family. And it's really important that we get you through your life transitions efficiently. Life transitions like Senior Moves take 9-12 months to complete on your own. By partnering with Caring Transitions, we'll help you complete your transition in only 3-4 weeks. That helps you avoid the huge monthly costs of owning a home, and gets your home quickly listed for sale," Fulton said.
"Every Caring Transitions solution is customized to suit your family's needs, and can include services from sorting and organizing, to packing and unpacking, to cleanouts, to liquidating household goods and collectibles. We even offer our own highly-successful online estate sale platform, https://CTBids.com where we're able to help recognize the monetary value of possessions that no longer fit into a family's lifestyle," she added.
Fulton grew up in Pennsylvania's Anthracite Coal Region and has lived in the Brandywine Valley for nearly 30 years. She has science degrees from Penn State, and an MBA from Carnegie Mellon. She has worked in government, industry, and nonprofits and has long volunteered in child welfare and education. Fulton is deeply passionate about families and is excited to help Brandywine Valley families through the challenges of their life transitions. She is a Certified Relocation and Transition Specialist and a member of the National Association of Senior Move Managers.
"From lots of personal experience, I know how challenging a transition can be. I've managed nearly a dozen moves for my own family. Even more challenging were the ten moves that I managed for seniors in my family, first downsizing into smaller homes and apartments, then into Assisted Living, Nursing or Memory Care. Each Senior Move was full of stress for my senior family members and for me. They worried about what to take, and how they would let their treasured possessions go. I worried about how we would ever get it all done, and how many vacation days, weekends and flights it would require. Emotions ran high, and through many tears of frustration, I thought, 'There has to be a better way.' There is a better way – Caring Transitions!," Fulton said.
Caring Transitions of the Brandywine Valley is fully bonded and insured, and importantly, all employees are background checked and covered by Worker's Compensation Insurance. For additional information, call 610-709-6484, email LFulton@CaringTransitions.com or visit http://www.CaringTransitionsBrandywine.com.