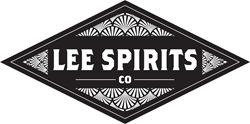 COLORADO SPRINGS, Colo. (PRWEB) April 04, 2019
Lee Spirits Company, a leading distiller of gin, fine liqueurs and North American blended whiskey is pleased to announce its expansion across Arizona.
After nearly two years of self-distributing in the state, Lee Spirits Company has signed a deal with one of Arizona's leading distributors Quench. In addition, the company's products are now available statewide in all Total Wine stores and as the featured gin in all 21 of Oregano's popular restaurants.
"Growing our product's usage in Arizona has been a large part of our strategy since entering the marketplace in 2016," said Nick Lee, co-Founder. "We have worked hard to finalize relationships with several top providers and are so proud of our team's efforts to place the lion's share of our offerings all across the beautiful Grand Canyon State."
Lee Spirits Company's products are available throughout five states: Arizona, Colorado, Kansas, Oklahoma and Texas.
"We have come very far in a short period of time since we put boots on the ground in Arizona," said Daniel Lee, full-time brand ambassador in Arizona for Lee Spirits Company. "Our strategy was pretty simple: Work tirelessly to build key relationships in the state by personalizing how we introduced our delicious products to decision makers. Today is a tribute to those efforts as our liqueurs and gins are widely available at most places people go to enjoy spirits across the state."
Distributors who want more information about Lee Spirits Company's offerings, click here.
About Lee Spirits Company:
Lee Spirits Company is an award-winning Colorado-based distillery whose mission is to create the finest gin, liqueurs and blended North American whiskey to empower spirit-lovers to make authentic pre-prohibition classic cocktails.
In 2013, Lee Spirits Company founders and cousins Ian and Nick Lee had an idea to develop and manufacture the finest Gin in Colorado and the United States along with accompanying liqueurs that would fit into classic cocktail recipes exactly as originally written. To connect with Lee Spirits, visit their website or social media page.