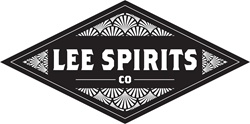 COLORADO SPRINGS, Colo. (PRWEB) May 04, 2019
Lee Spirits Company, a leading distiller of gin, fine liqueurs and blended North American whiskey, is pleased to announce its Co-Founder Ian Lee traveled to Hong Kong this week as part of a collective with the Western United States Agriculture Trade Association who is led by the US Department of Agriculture.
The envoy traveling to Hong Kong will spend five days meeting with regional distributors and manufacturers during Asia's leading food and hospitality tradeshow HOFEX. Each attendee will work in conjunction with the United States Embassy in Hong Kong. Lee Spirits' mission during the five-day event is to meet with importers to help increase dialogue around importing and exporting between the two nations.
"This is a great honor for Lee Spirits Company to join the US Department of Agriculture, the Western United States Agriculture Trade Association, the US Embassy in Hong Kong and several US-based manufacturers on this trip," said Ian Lee. "We are proud to join this effort for the second year in a row as a representative of the United States' spirit marketplace. We are hopeful this effort will lead to increased trade between our two nations while opening advanced dialogue for Lee Spirits products to be distributed internationally. I am proud to say that we uncovered many distribution options in Singapore from last year's envoy trip and look to make a significant announcement by the end of 2019 on this front. I am very confident the same results will develop from this year's visit to China."
Lee Spirits Company's products are available throughout five states: Arizona, Colorado, Kansas, Oklahoma and Texas.
About Lee Spirits Company:
Lee Spirits Company is an award-winning Colorado-based distillery whose mission is to create the finest gin, liqueurs and blended North American whiskey to empower spirit-lovers to make authentic pre-prohibition classic cocktails.
In 2013, Lee Spirits Company founders and cousins Ian and Nick Lee had an idea to develop and manufacture the finest Gin in Colorado and the United States along with accompanying liqueurs that would fit into classic cocktail recipes exactly as originally written. To connect with Lee Spirits, visit their website or social media page.