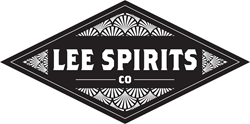 COLORADO SPRINGS, Colo. (PRWEB) June 27, 2019
Lee Spirits Company, a leading distiller of gin, fine liqueurs and whiskey is pleased to announce that its award winning North American Blended Whiskey, Winston Lee, will be distributed throughout Arizona starting this month through one of Arizona's leading distributors Quench.
Launched in March of 2019, originally available only in Colorado, Winston Lee North American Blended Whiskey utilizes the classic process used in pre-prohibition times, an age when most whiskies were manufactured in a blended format. Winston Lee is comprised of four-year-old old Kentucky straight whiskey, rye, corn and is 94 proof. The product is now available to consumers in two states: Arizona and Colorado.
"We are very proud of the reception our blended whiskey has received from the marketplace including consumers, bartenders and our distributor," said Nick Lee, Co-Founder. "Our strategic plan has been to increase the amount of states we distribute Winston Lee to and today marks another step in our process of providing a fantastic product that tastes wonderful and is set at a price point that makes offering the product attractive for any bartender, bar owner and distributor."
Lee Spirits Company's products are available throughout five states: Arizona, Colorado, Kansas, Oklahoma and Texas. Distributors who want more information about Lee Spirits Company's offerings, click here.
About Lee Spirits Company:
Lee Spirits Company is an award-winning Colorado-based distillery whose mission is to create the finest gin, liqueurs and blended whiskey to empower spirit-lovers to make authentic pre-prohibition classic cocktails.
In 2013, Lee Spirits Company founders and cousins Ian and Nick Lee had an idea to develop and manufacture the finest gin in Colorado and the United States along with accompanying liqueurs that would fit into classic cocktail recipes exactly as originally written. To connect with Lee Spirits, visit their website or social media page.