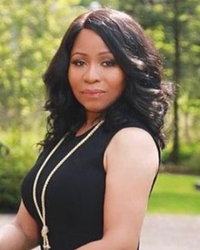 "Carol Maraj, shares her lived experiences deeply and with empathy," Reuben Wanjala.
ATLANTA (PRWEB) March 11, 2021
Carol Maraj comes from humble beginnings. Raised in Trinidad Tobago, Carol's experience with cycles of Emotional pain and struggles started in her childhood. It was not until she migrated to the United States that she understood what Emotional and Psychological abuse was all about. Most victims of abuse are not aware that they are being abused or subjected to unfair treatment from trusted family members and friends. Carol shares deeply her story and takes us behind the scenes to witnessing firsthand her lived experiences through the pain and the silence of her struggle that kept her tightlipped and in agony. In this book, she narrates the events deeply and intimately. While to the outside world, she's known as a mother to a musical Icon and a Hip hop Superstar Nicki Minaj, Carol shares what it feels like to be celebrated, respected and loved while experiencing abuse and its aftermath in the silence of your soul. She takes you on a journey from her childhood to the present. And while there are many occasions and situations she celebrates, there is also the struggle to heal and redeem what's been left of her from abuse. On this journey of Leaving My Pain, Carol decided to help women across the globe who share the common fabric of having experienced abuse, recover and heal. She has developed tools that helps victims of abuse, share, discover and regain their identity, strength, and safety to living healthy lives. She has erudite collectively that abuse in all of its forms, involves bullying behavior (physical and psychological) that perpetrators use to control their victims by emotionally and physically hurting them, undermining their highest good, shaming, and denying them the essence of expressing self. She teaches women how to Identify an Abuser, acknowledge and accept when abused, understand emotional and physical abuse, develop strategies to getting out of an abusive relationship, seeking help and guidance, and how to begin the process of recovery.
On Amazon
https://read.amazon.com/kp/embed?asin=B08PH6C3QZ&preview=newtab&linkCode=kpe&ref_=cm_sw_r_kb_dp_B397A0M5CYCBB9WG39BD