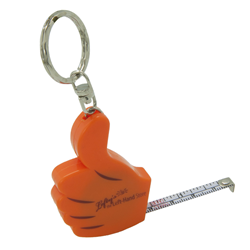 I May be Left-Handed, But I'm Always Right! Lefty
SAN FRANCISCO (PRWEB) August 11, 2018
Lefty's the Left Hand Store will celebrate International Left Handers Day on Monday, August 13, with fun, games and gifts. Left-Handers are possibly the world's largest silent minority. Fully10% of the population, they live in a world designed for right-handers. Having endured centuries of prejudice, countless indignities and inconveniences, left-handers quietly learn to "adapt"without whining or even letting unobservant right-handers know of their struggles.
But August 13 is the one day that lefties flaunt their difference! On International Left-Handers Day, they are no longer a silent minority. They are Lefty and proud of it.
There are no institutions for left-handers and few places to celebrate being a lefty. But Lefty's the Left Hand Store, on San Francisco's Pier 39, is one place for lefties to join together. On August 13, Lefty's will have games, and give away left-handed gifts all day. The web site - http://www.leftyslefthanded.com, will give away their Thumbs-Up Lefty Measuring Tape key chain with any purchase on August 13 and for the weekend before with every order.
Who can name the most recent five left-handed Presidents out of seven? - Barack Obama, Bill Clinton, George H. Bush, Gerald Ford, and yes, Ronald Reagan, who was born lefty but forced to change by the nuns at his elementary school. Those who know the answers to questions such as this will win prizes, and be celebrated on Lefty's Facebook site.
Lefties who can't make it to San Francisco can share the fun via Lefty's Facebook site.
Visit Lefty's at Pier 39 in San Francisco, and in the Marketplace in Downtown Disney in Orlando. Visit Lefty's online at http://www.leftyslefthanded.com.