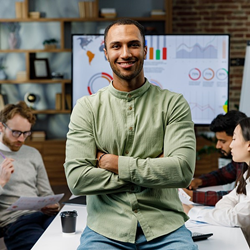 For decades, organizations have been archiving emails to meet regulatory and business requirements. Updating archives to take advantage of the benefits of a modern environment can prove complicated.
HOBOKEN, N.J. (PRWEB) December 22, 2022
Messaging Architects, an eMazzanti Technologies Company and email migration expert, shares legacy archive migration best practices in a new article. The informative article first helps readers understand the legacy archive migration process.
The author then cautions decision makers to not get locked into a proprietary solution. After discussing a few migration obstacles to overcome, he shares legacy archive migration best practices to ensure a smooth transition. He urges readers to gather stakeholders to outline a migration strategy and to carefully review legal requirements. He says that leaders must tamper-proof archives with a defensible chain of custody, implement tight security controls, and deliver efficient search and retrieval.
"For decades, organizations have been archiving emails to meet regulatory and business requirements," stated Greg Smith, Vice President of Services Delivery at Messaging Architects. "Updating archives to take advantage of the benefits of a modern environment can prove complicated."
Below are a few excerpts from the article, "Legacy Archive Migration Best Practices for a Smooth Transition."
"Several scenarios may necessitate the need to migrate email archives. For example, as more workloads move to the cloud, vendors begin to sunset legacy systems. Also, modern archive solutions offer a host of features that many legacy systems cannot provide."
Getting Locked into a Proprietary Solution
"The same platforms that were relatively OPEN while in your datacenter can prove to be difficult if not impossible to access from the cloud with third party tools. That means moving away from these vendors may require the expense of having the vendor you are leaving provide those services. Even worse, they may require the process of painstakingly exporting data from their cloud solution in restricted small increments."
Migration Obstacles to Overcome
"Like any data migration, a legacy email archive migration brings challenges, including some hurdles unique to email archives. First, an archive that has been in use for years, even decades, contains massive amounts of data. Moving millions of emails without incurring any data loss can prove time consuming and feel daunting. But preventing data loss is critical for compliance."
Legacy Archive Migration Best Practices
"By following best practices, organizations can overcome migration hurdles and achieve a successful, even painless, migration. Start by gathering stakeholders to identify potential pain points and carefully outline a migration strategy. Also review and update (or create) email retention policies."
Legacy Archive Migration Experts
The email migration experts at Messaging Architects bring the tools and expertise to seamlessly migrate legacy email archives. Whether the organization uses MXLogic, GWAVA Retain, HP Autonomy or another legacy system, they will extract a complete, defensible data set. This includes reconciling stubs and maintaining the chain of custody.
Have you read?
Exchange to Microsoft 365 Migration Tips for a Seamless Transition
GroupWise to Microsoft 365 Migration Basics
About Messaging Architects
Messaging Architects specializes in effectively managing and securing an organization's most precious asset, its information. With over 25 years of information management and technology consulting experience, the Messaging Architects team has provided corporations, educational intuitions, health care facilities and nonprofits with methodologies, procedures, and technology to keep their data organized, compliant and secure.
About eMazzanti Technologies
eMazzanti's team of trained, certified IT experts rapidly deliver increased revenue growth, data security and productivity for clients ranging from law firms to high-end global retailers, expertly providing advanced cyber security, retail and payment technology, digital marketing services, cloud and mobile solutions, multi-site implementations, 24×7 outsourced network management, remote monitoring, and support.
eMazzanti has made the Inc. 5000 list 9X, is a 4X Microsoft Partner of the Year, the #1 ranked NYC area MSP, NJ Business of the Year and 5X WatchGuard Partner of the Year! Contact: 1-866-362-9926, info@emazzanti.net or http://www.emazzanti.net Twitter: @emazzanti Facebook: Facebook.com/emazzantitechnologies.