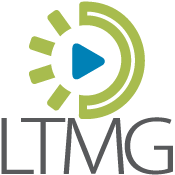 Nearly a year after reaching Platinum Partner status and implementing dozens of HubSpot instances, LTMG is broadening our HubSpot offering to include several services dedicated to our client's growth. - Cathy Kenton, Chief Strategy Officer
DEL MAR, Calif. (PRWEB) November 18, 2020
Legal Tech Media Group (LTMG), a full-service marketing agency and Platinum HubSpot Solutions Partner dedicated to providing strategic, tactical, and business development services to legal tech companies, announced today the launch of their exclusive HubSpot for Legal Tech offering.
The offering combines LTMG's deep HubSpot knowledge with data analytics capabilities to help legal tech companies build demand generating marketing programs, streamline sales processes, and optimize service and support.
"The sales and marketing automation, ticketing system, CRM, and CMS offered in a single package through HubSpot is second to none," said Cathy Kenton, Chief Strategy Officer of LTMG. "Nearly a year after reaching Platinum Partner status and implementing dozens of HubSpot instances, LTMG is broadening our HubSpot offering to include several services dedicated to our client's growth. As HubSpot customers ourselves, we have seen the immense benefit the platform delivers for all legal tech businesses, from start-ups to well-established companies."
LTMG recognizes that each business has unique needs, and so the offering includes a variety of services that clients can individually contract to meet their specific needs. The full HubSpot for Legal Tech service suite includes the following:

Inbound Marketing Strategies & Tactics
HubSpot Onboarding & Integrations
Data Services & Reporting
Sales Growth & Enablement
Customer Success & Expansion
CRM Assessment & Recommendation
Zendesk Replacement for Customer Support
To learn more, visit HubSpot for Legal Tech.
About LTMG
Legal Tech Media Group (LTMG) delivers tactical and strategic marketing, business development, and sales services to companies selling products and services to lawyers. Its mission is to provide legal tech companies with the resources to grow their businesses, create the assets they need, the tools to successfully deliver and measure results, and the ability to communicate with a captive audience of legal professionals.