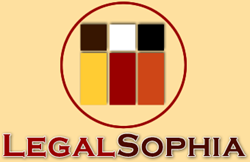 Court reporting is a competitive industry. Legaslphia marketing campaigns are designed to immediately increase client's online visibility putting them in position to reach the largest audience. -George Magalios
New York, NY (PRWEB) August 03, 2013
The online profile of a court reporting business will determine its level of success. The design of your website and where it is ranked on Google for important keyword searches will determine your case load. In order to be recognized by lawyers as a leading business in the court reporting market, it is important to have a sophisticated website that is optimized for multiple keyword searches. The firms that are seeking litigation services will view the first listed websites that appear for Google search results. As long as a corporate website reflects current market trends and are visible among the elite they will attract new clients.
Search engine optimization (seo), online reputation management and pre-otimized web design are proven effective marketing strategies in today's system of e-commerce. In competitive cities, without an effective Internet marketing campaign in place, a company website will be buried among the competing businesses that flood the internet. In order to achieve top Google results and establish credibility as leading business in your respective city it is important to implement an effective campaign that guarantees results.
Legalsophia provides custom tailored marketing services for law firms and Court Reporting Companies in competitive cities across the US. Company president, George Magalios employs university educated professionals that are experience in the language of litigation services making them experts in efficiently obtaining for clients industry dominance for the most important keyword searches.