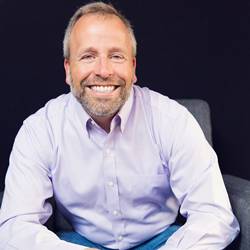 BOCA RATON, Fla. (PRWEB) June 23, 2020
Chad Cooper has announced that beginning in July, 2020, he will be launching a new Legendary Lifestyle Coaching Program and offering a $14-Day Challenge membership that will run for the remainder of the year for only $1. The program, which is worth $10,000.00 includes personal coaching, direct messaging, group sessions and access to digital information focused on motivation and lifestyle improvements will be offering interested parties a two-week challenge for only $1. The program is designed for a variety of people including students, entrepreneurs, business owners, managers and more.
"We've had great success with these programs and of course, coronavirus kind of knocked a lot of things off track. Speaking with many of my clients and coaches, I did feel that a lot of people found that their downtime was an opportunity to reflect and find ways to really make improvements in their lives. We began offering free trials for the program in April and I was amazed at how many people not only signed up but committed to the sessions and content. You can make the argument that it's because they were stuck at home but I can say that's not the case as the majority of them have stayed involved and committed to the program since they've gotten back to work." Chad Cooper
Once the two-weeks are completed, members will have the option of selecting from four different options and levels of coaching they wish to stay involved in, having the flexibility to change their plan at any time. Information on the different tiers of coaching will be available in the coming weeks on the brands website and include detailed descriptions on what each package offers. The plans focus on helping members identify ways to improve their current lifestyle, impacting both home and work life. Current members include professional athletes, CEO's, entrepreneurs, students and more. A monthly membership allows access to coaches and content to encourage and reinforce new and healthier decision-making.
"If you know there are things in your life you need to improve on but just can't seem to get out of your own way, then this is what you've been looking for. We're not giving you an appetizer for $1 or showing you infomercials on why this is a great option. Our new members are going to be thrown right into the thick of it, working directly with our coaches and getting the full experience. We want you to know exactly what we are all about and how we can help you."
About Chad E Cooper
Chad E Cooper is an experienced life coach and entrepreneur. His book Time Isn't The Problem: Four Stages To Transform Stress Into Success, is available on Amazon. After his time in the United States Marines Corps, Chad moved onto work at Microsoft as an information technology advisor. After retiring from Microsoft at the age of 35, Chad partnered with top motivational speakers around the world as a Platinum/Master Coach of Business Mastery through his company Factive Nautics coaching organization and travels the world coaching and teaching professional athletes, elite entrepreneurs and more. If you would like to learn more about the program, visit Chad's site today.