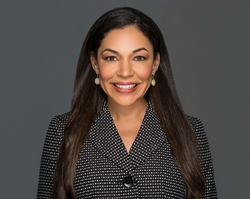 MIAMI (PRWEB) November 03, 2021
Shaw-Ross International Importers, LLC ("Shaw Ross"), is happy to announce that Lena Braswell, MBA, has joined their team as a National Brand Manager.
With over a decade of experience in the beverage industry, Lena brings innovative marketing expertise to the Shaw-Ross portfolio of boutique brands. Starting her career in the wine and spirits industry with Southern Glazer's Wine and Spirits, Lena spearheaded trade development for global leading spirits and wine producers in Florida and will continue her resourceful and dedicated work for her brands in her new role at Shaw-Ross.
"I am thrilled to join Shaw-Ross International as National Brand Manager and look forward to growing brands from prestigious family vineyards and distilleries," says Ms. Braswell.
Lena graduated from Florida International University with a Bachelor of Business Administration and earned an MBA from Nova Southeastern University. In addition to her work at Southern Glazers, she also spent time at Marie Brizard Wine & Spirits Americas leading brand efforts across the US market, then subsequently 375 Park Avenue Spirits.
About Shaw-Ross International Imports
Founded in 1968 as a boutique wine and spirit importer representing a handful of brands, Shaw-Ross is one of the nation's leading importers representing over thirty suppliers from around the world whose brands enjoy full national distribution through a network of outstanding wholesalers.